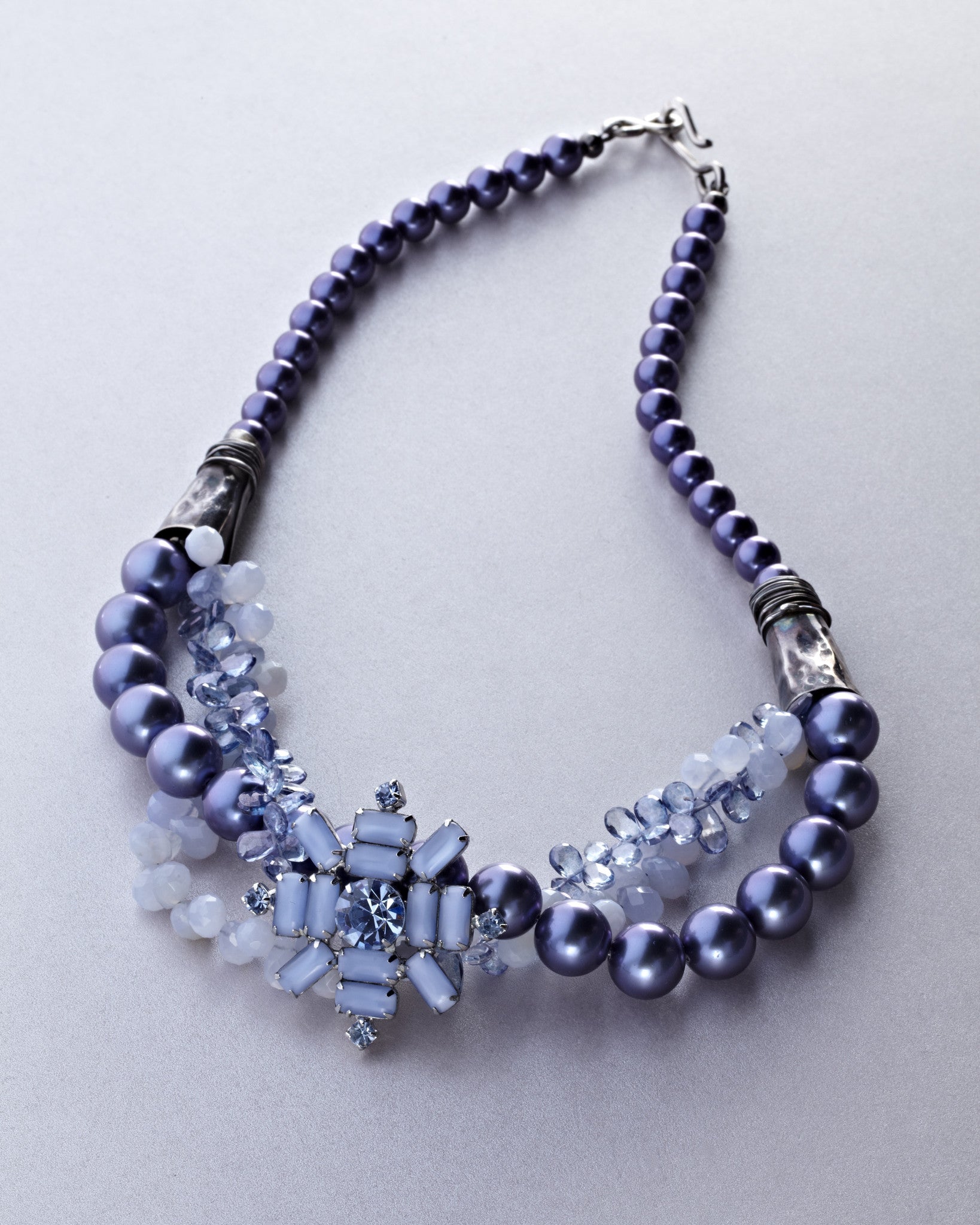 Winter Wonderland
Smokey blue 1950's glass snowflake surrounded with freshwater pearls, mother of pearl, moonstone and aquamarine.

Pearls are said to give the wearer a sense of calm and centeredness and promote faith, loyalty, truth and purity.

Moonstone is said to help calm responses and stress. It brings hope, enhances feminine energies, sensitivity and intuition. It is a stone of calm and relief from emotional stress. It is also associated with love of all kinds.

Aquamarine has strong metaphysical properties that help you to let go of old emotional issues you may be holding on to. By assisting you to release anger and reduce stress, it may help you to make positive changes in your life. It helps to heighten your courage when you are handling grief and are powerful to assist self healing.