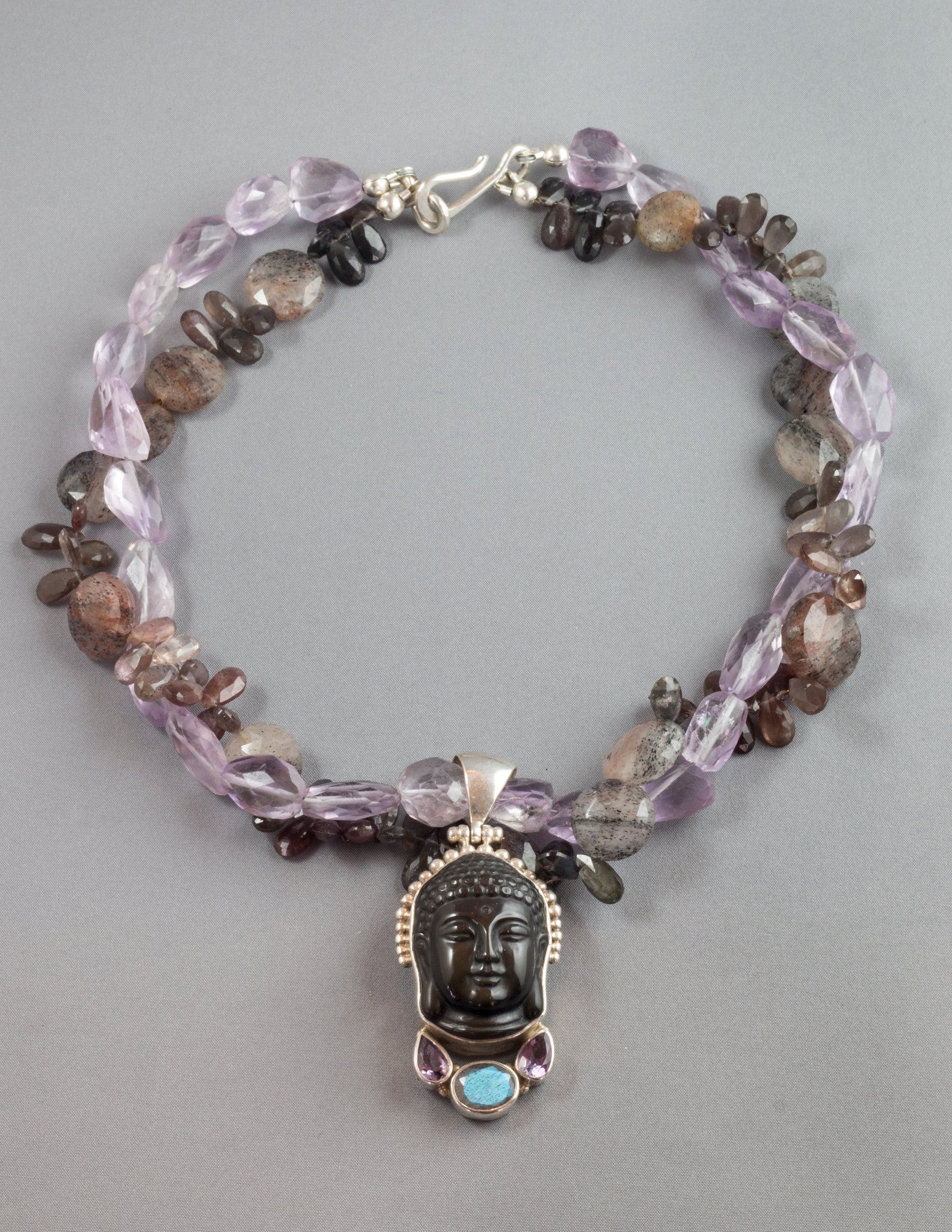 Wendy's Amethyst and Philsper Buddha
A really gorgeous necklace that can go from day to night,  the pendant was made in the 80's by a lovely woman named Wendy in California who has been a practicing Buddhist for 39 years. The necklace strands are amethyst and philsper.
Amethyst is a meditative and calming stone which works in the emotional, spiritual, and physical planes to provide calm, balance, patience and peace. Emotionally, amethyst is used in crystal healing  to help heal personal losses and grief.  It has a gently sedative energy that can promote peacefulness, happiness and contentment and is said to bring emotional stability and inner strength.
Philsper, also known as Dendritic Quartz,are an excellent healing stone for those working with plants who wanting to gain a deeper understanding of them. It produces a grounding effect which balances the emotions and the physical body."