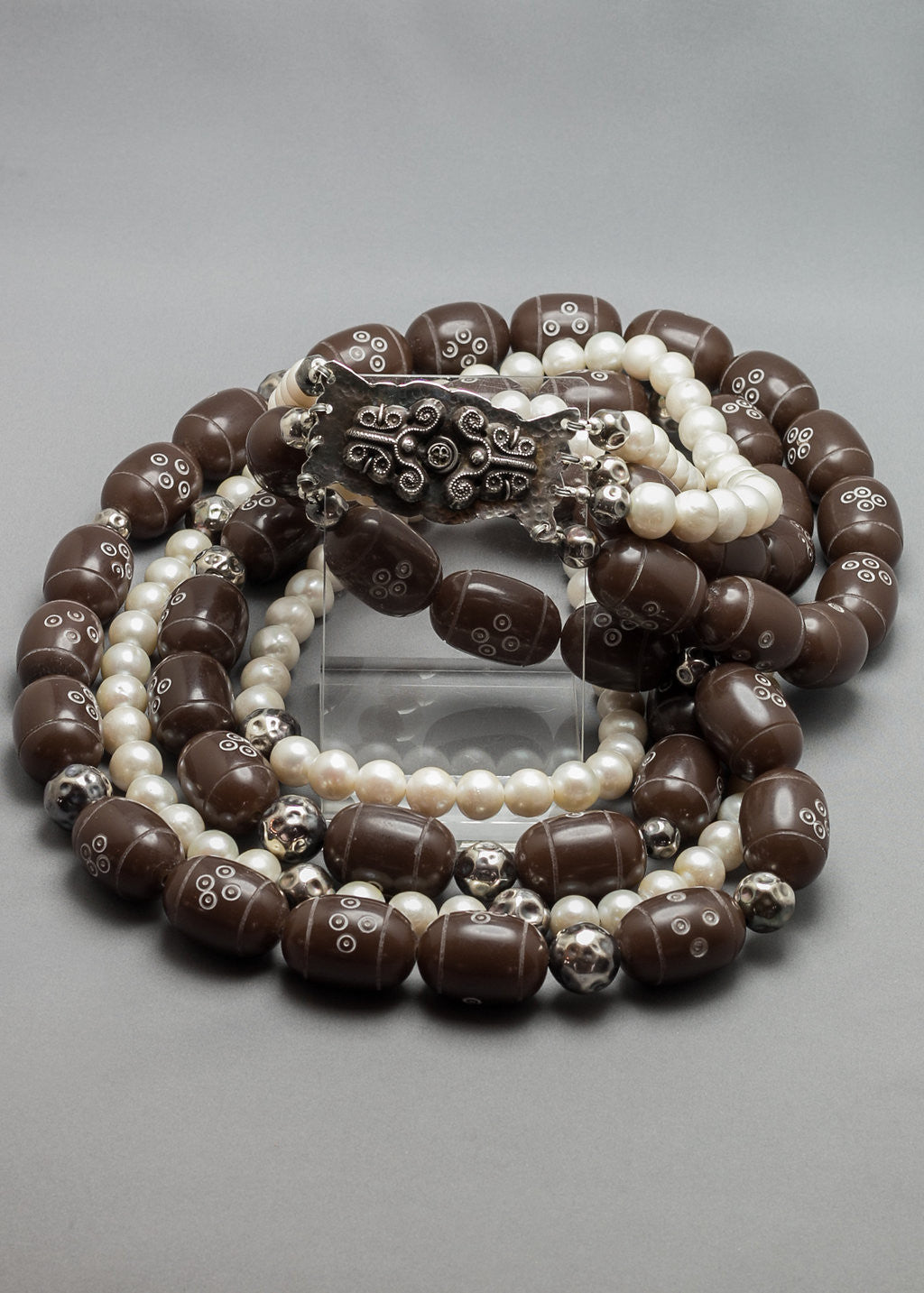 The Hallsatt Clasp Necklace
Imagine wearing this gorgeous piece of history around your neck! This beautiful necklace is made up of beautiful freshwater pearls, hand battered and oxidized silver balls of various sizes and antique African hand carved, lacquered and punched ivory. The closure was made over a campfire around 600 BC, from the Hallsatt Culture, who were located around the Alps in Europe. We constructed a base for it, so that it will be protected for hopefully many years to come!
From ancient times, ivory has been considered an article of luxury because of its qualities of fine grain, creamy colour, smooth texture and soft lustre. Ivory, bone and horn have been used to carve beads and figurines in jewelry in such varied cultures as those of Ancient Egypt, China, Japan and India. In the west, the use of ivory can be traced almost continuously 
from prehistoric times through the Roman, Byzantine, Gothic, Renaissance and Baroque periods up until modern times.
Our beads were acquired from a Collector during the 1970's and are at least 100 years old.