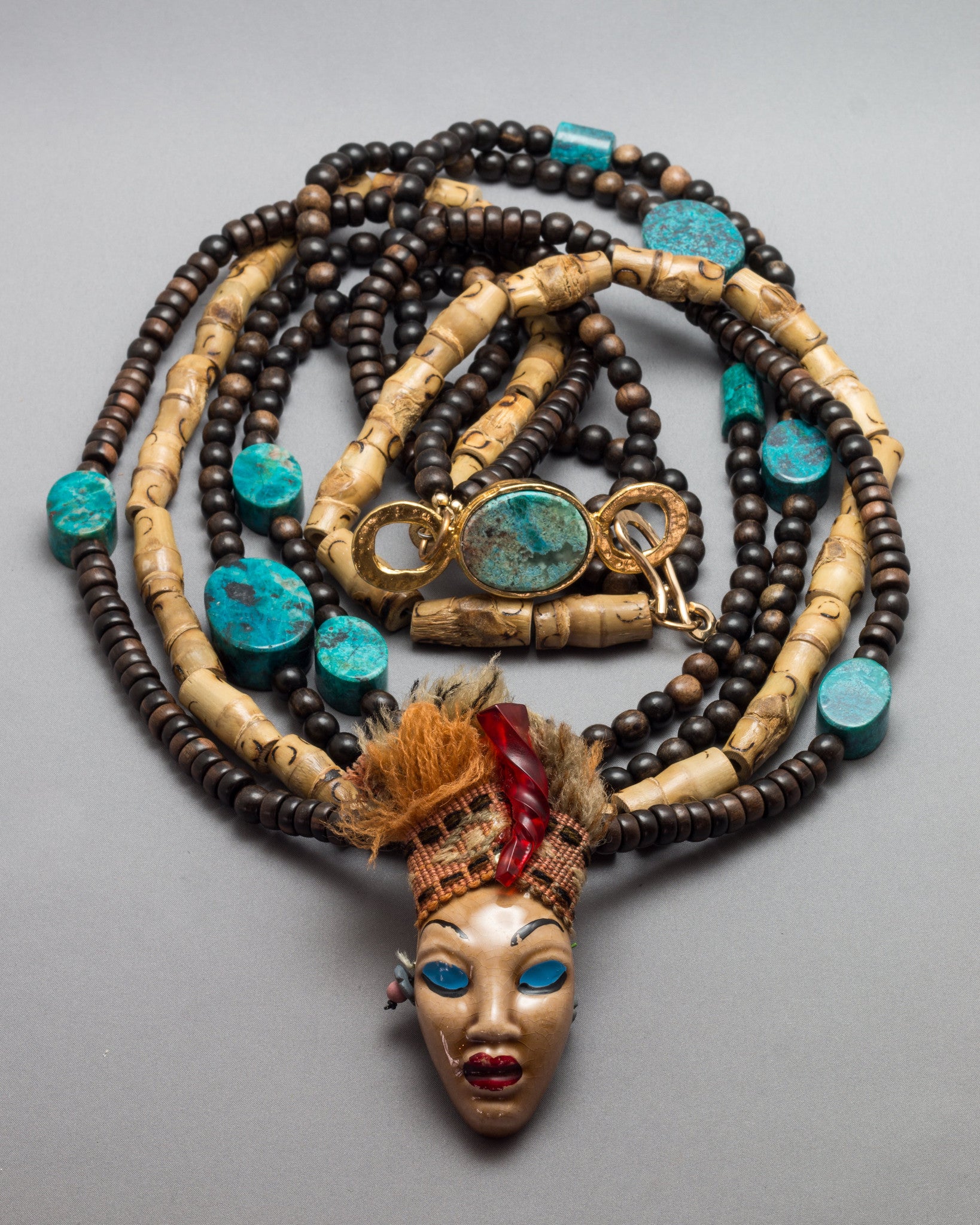 The Bewitchy Priestess
Our Bewitchy Priestess ruminates in her mystical musings surrounded by layers of vibrant chrysocolla, ebony and bamboo. The vivd aqua chrysocolla from Israel has been custom made into an 18k gf closure. Our bamboo comes from Southeast Asia. 
Chrysocolla, a teaching stone, helps you to communicate the right words that each individual needs to hear at a given time time. It is a lovely peaceful stone that helps to motivate you to speak out, about those things that are important to you, as well as those issues you feel others may benefit from hearing.
Ebony has a long history of use that appears in the Ancient Egyptian tombs. Its dense nature makes it perfect for creating detailed carvings and designs. The ebony in our necklace comes from India.