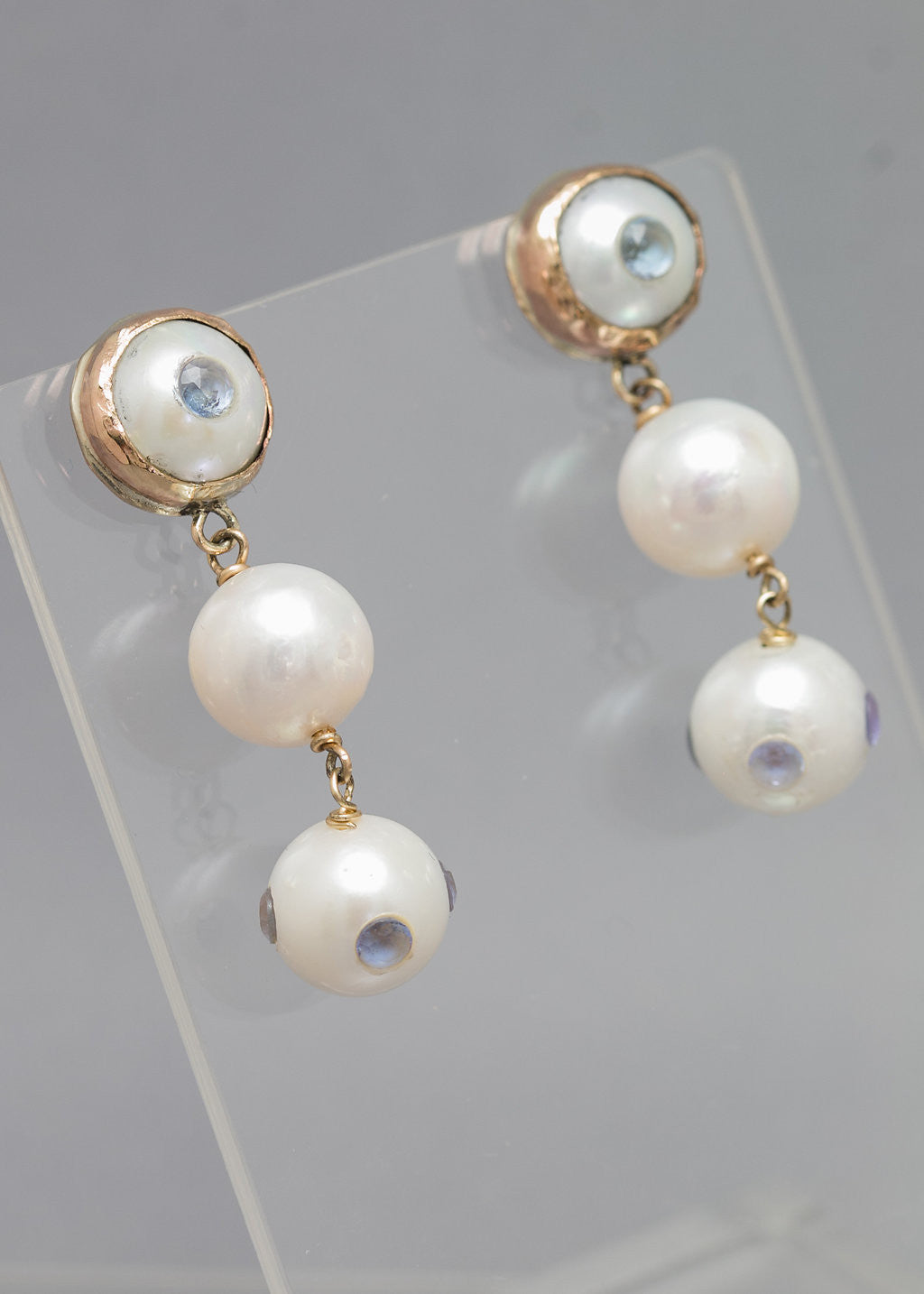 Tanzanite studded drop pearl earrings
These fabulous drop earrings are composed of natural freshwater pearls studded with faceted tanzanite. This fascinating combination creates something really unique and beautiful!
The gorgeous blue-violet crystals were discovered by a Masai tribesman in Merelani, Northern Tanzania at the foot of Mt. Kilimanjaro in 1967. It was believed to be a gift from the gods. These tanzanite rocks were noticed before but they appeared to be nothing more than brown rocks. It wasn't until after they were burned during a brush fire that they revealed their splendid blue-violet colour. The bush fire was caused by a lightning strike, which is deeply symbolic in the meaning of tanzanite. Like the lightning that caused the fire, these purple gemstones awaken psychic powers  and illuminate deeper, more profound thoughts.
It is called a 'stone of magic' that helps with spiritual awareness and psychic insight. It is also said to relieve stress and depression and enhances composure, poise and harmony. Tanzanite is also said to transmute negativity.