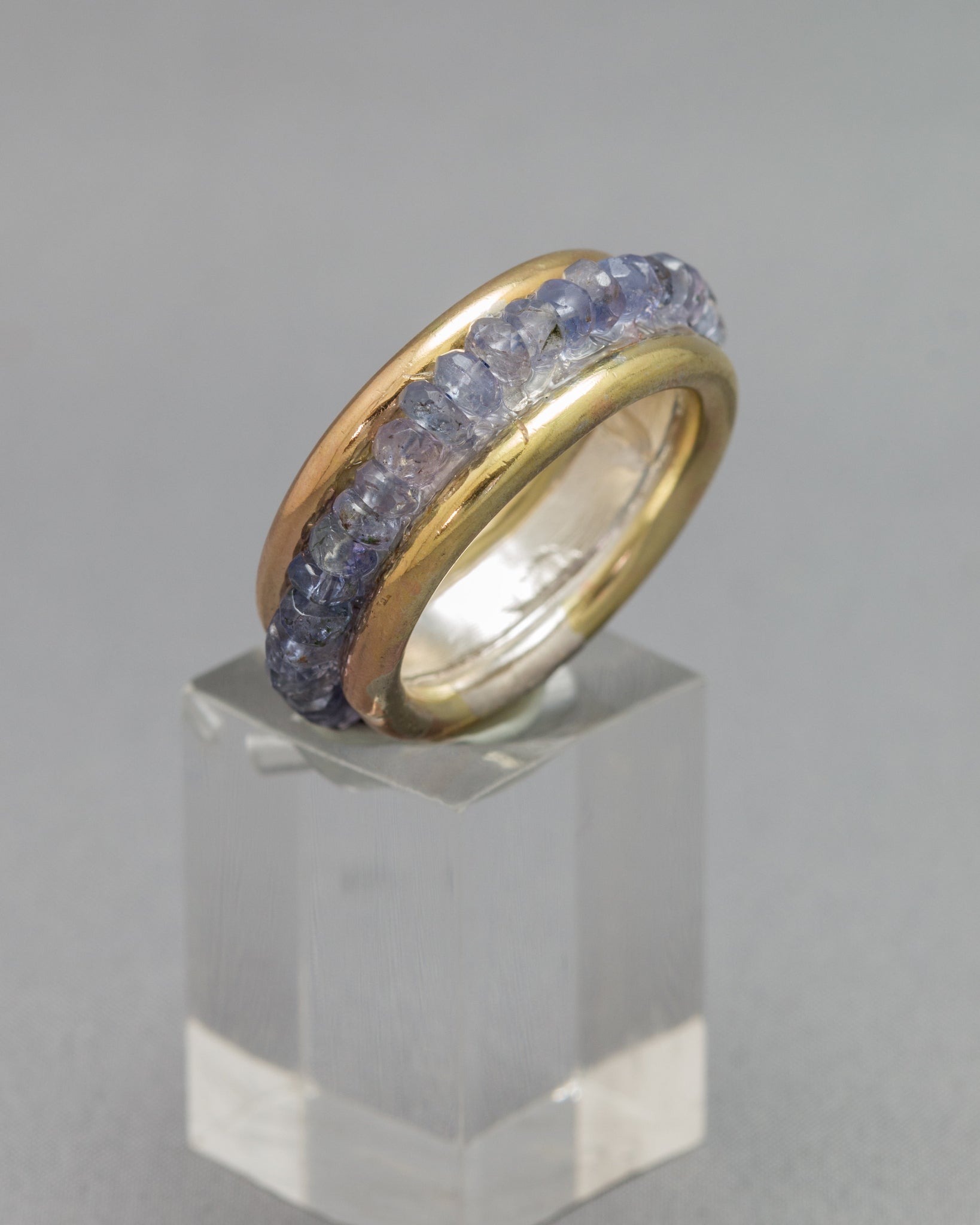 Tanzanite Stacking Ring
The beautiful gems of tanzanite are encased in a hand made 18kt. gold filled setting. This can be worn with one of its stacking 'sisters', or is perfect on its own.
Tanzanite is called a 'stone of magic' that helps with spiritual awareness and psychic insight. It is also sometimes called the 'workaholic's stone because it helps you slow down and take it easy. This in turn, brings success in more areas of your life. It relieves stress and depression and enhances composure, poise and harmony. It is also said to transmute negativity.