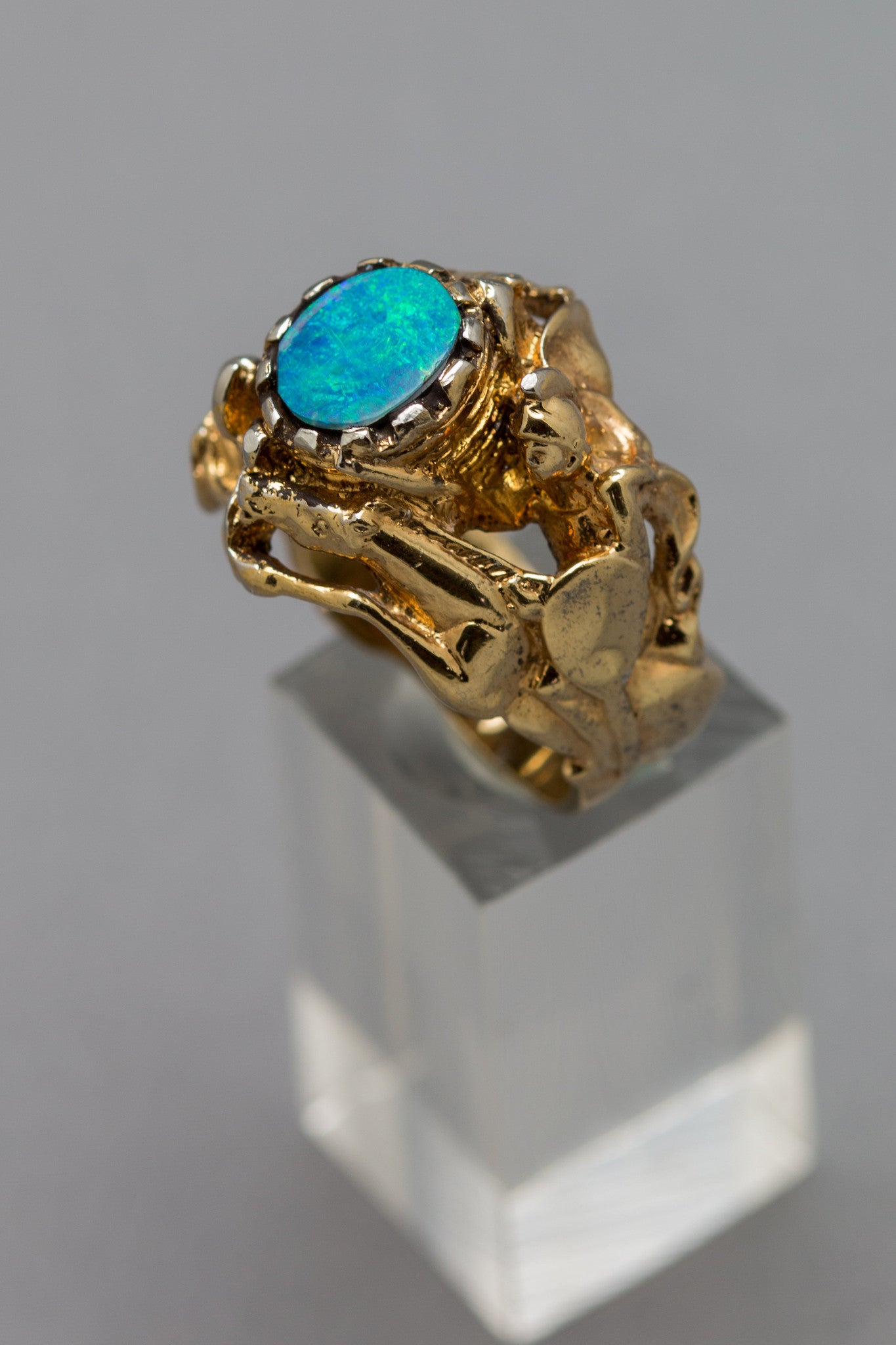 Superpower Opal Ring
Channel your inner superpowers and conquer any task at hand through this unbelievable brilliant blue, natural Australian Opal ring!
Because Opals can exhibit so many different colours within a single stone, it has long been thought to possess supernatural powers.The ancient Greeks believed opals gave their owners the gift of prophecy and guarded them from disease. In ancient Rome this gem symbolized love and hope. It was considered by the ancient world to be the most bewitching and mysterious of gems. 
Opal promotes optimism, enthusiasm and creativity. It allows for the release of inhibitions, inspiring love and passion. opal also enhance consciousness and stimulates intuition and insight. They are known for their ability to bring your traits and characteristics to the surface for examination and transformation. Just as opal absorbs and reflect light; it picks up thoughts and feelings, desires and buried emotions, amplifying them and returning them to the source.