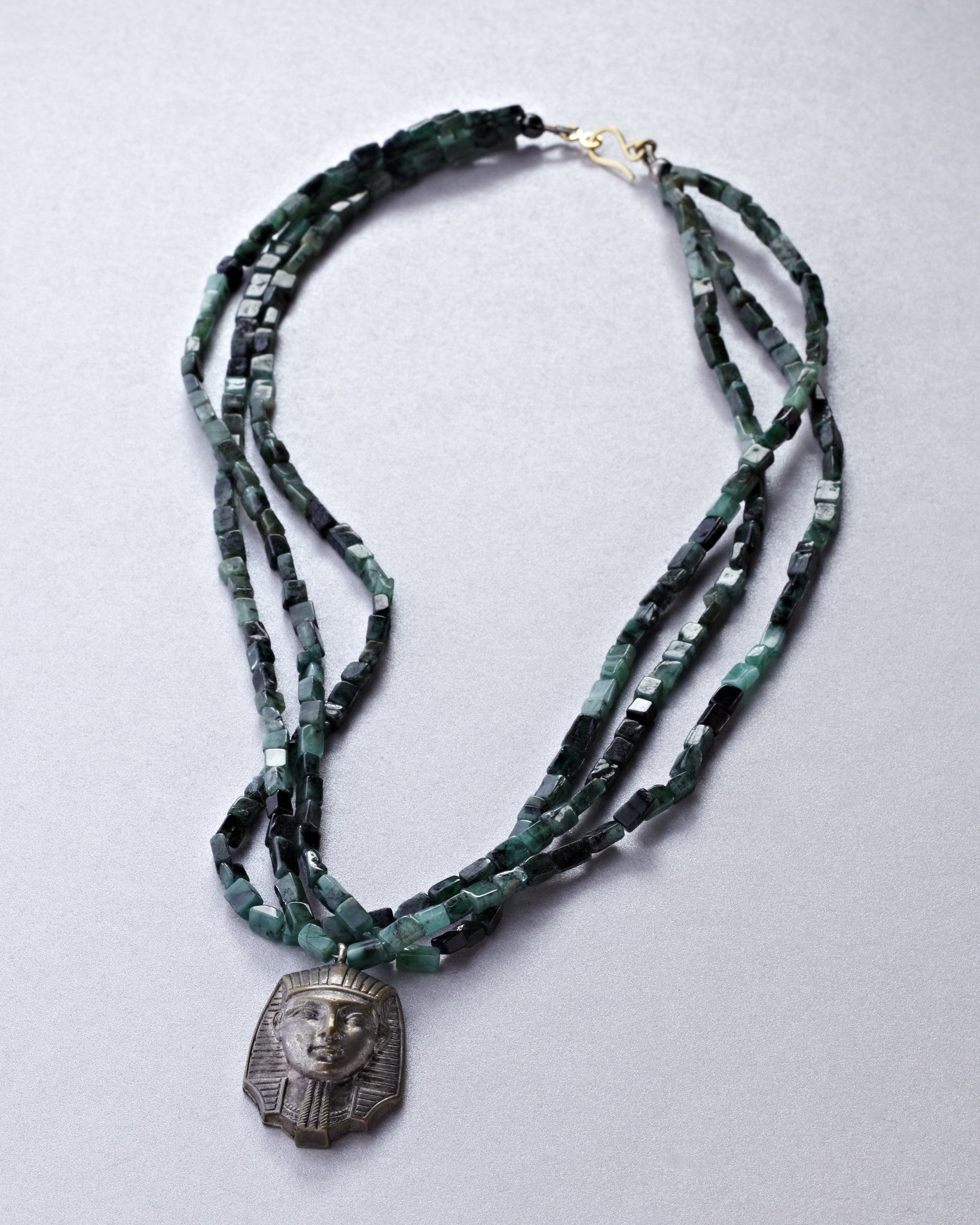 Silver French Sphinx with Emeralds
Vintage French silver Pharaoh with three strands of emeralds commemorating the discovery of King Tut's Tomb.

Emeralds are known as a stone of successful and abundant love. They are said to help you to let go of negativity and support you to give you the strength to overcome any problems in your life.