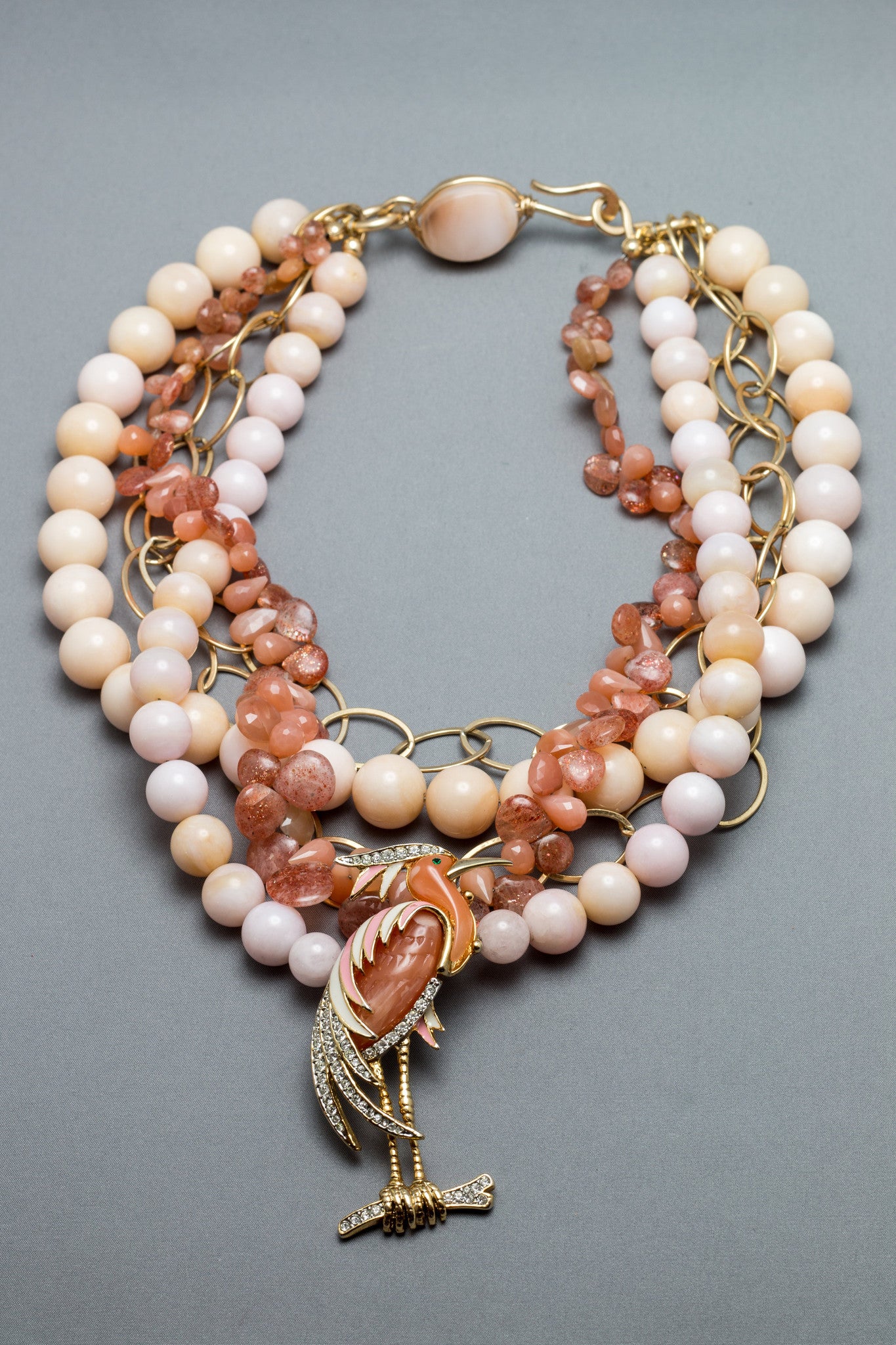 Sea Heron on Patrol
This handsome heroic Sea Heron patrols his lovely nest of Sunstone and Morganite, completed with a vintage goldtone chain and a hand-cut and forged opal closure!
Opal promotes optimism, entusiasm and creativity. It allows for the release of inhibitions inspiring love and passion. Opal also enhances consciousness and stimulates intuition and insight. They are known for their ability to bring one's traits and characteristics to the surface for examination and transformation. Just as opal absorbs and reflects light, it picks up thoughts and feelings, desire and buried emotions, amplifying them and returning them to the source. 
Sunstone is a joyful stone, restoring the enjoyment of life, good nature and providing a sense of abundance. It inspires independence and originality, and helps to reveal talents and attract prosperity. It is an excellent "good luck" crystal for competitions.
Morganite is known both as an angel stone and a heart stone. It can bring love into one's life or rekindle old love. The gem brings compassion, empathy, self-control and patience. It can also balance emotions and ease the pain of separation.