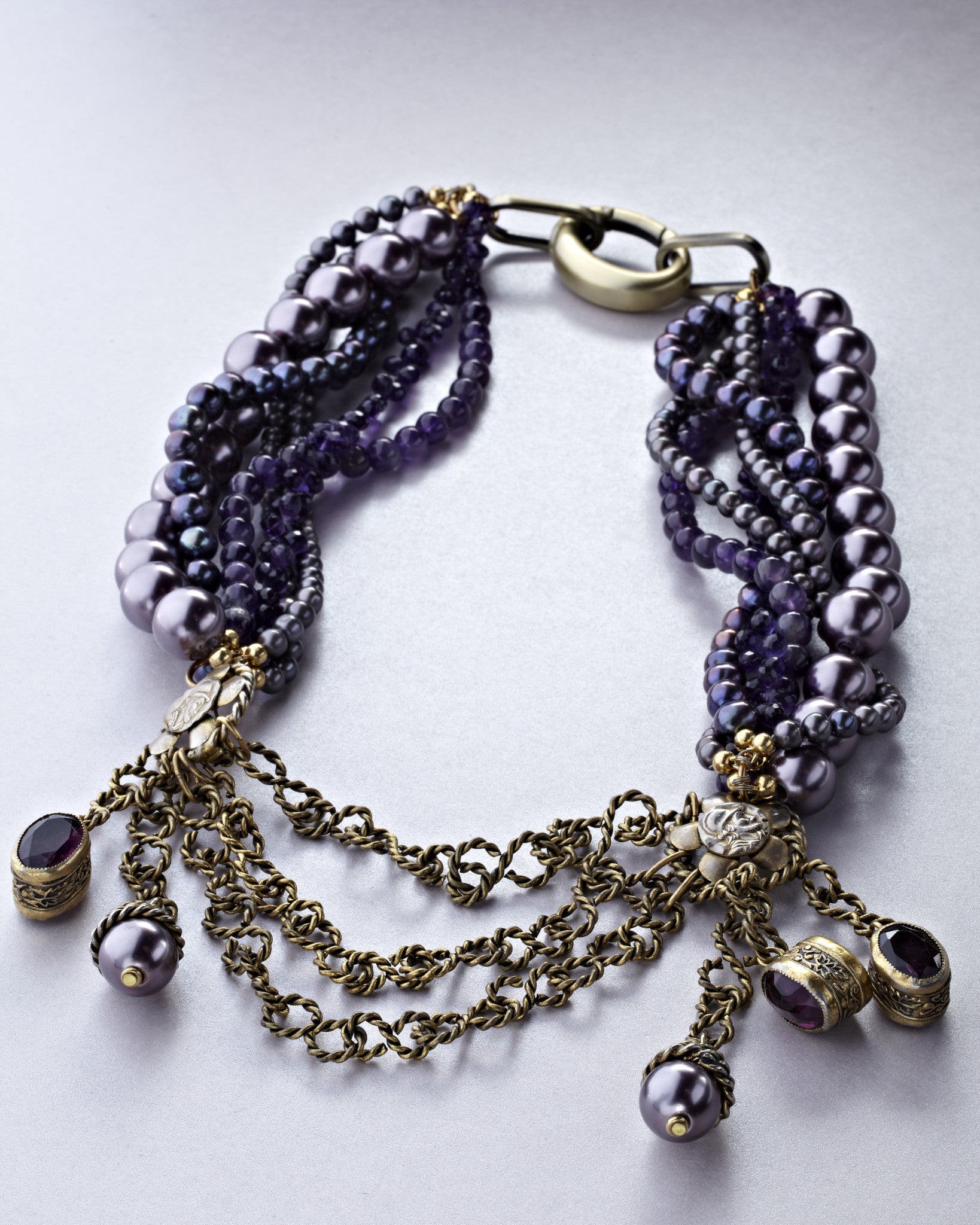 Rococco Purple Pearls
Purple pearls and amethyst highlight a gorgeous, vintage Etruscan Adele Simpson piece.

Mother of Pearl gets its name from the fact that it is the iridescent lining of shell, where pearls can grow. It is said to attract prosperity. It is used in mystical work and lore to heighten intuition, psychic sensitivity and imagination. It is purported to protect from negative influence and transmute negative energy. Pearls are said to give the wearer a sense of calm and centeredness and promote faith, loyalty, truth and purity.

Amethyst is a meditative and calming stone which works in the emotional, spiritual, and physical planes to provide calm, balance, patience, and peace. Emotionally, amethyst is used in crystal healing to help heal personal losses and grief. Amethyst has a gently sedative energy that ca promote peacefulness, happiness, and contentment. It also is said to bring emotional stability and inner strength.