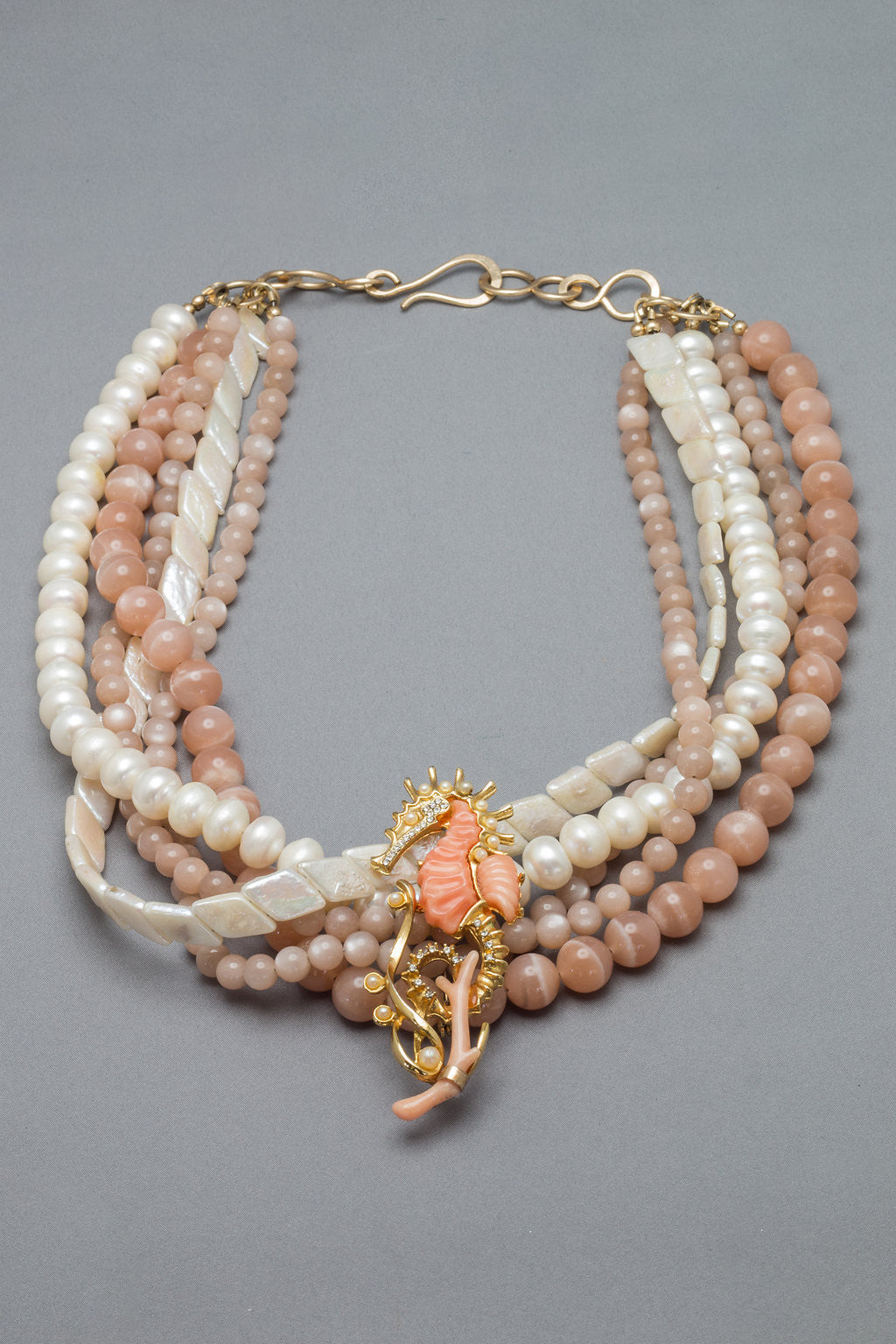 Rippling Tides with Seahorse
Create ripples of envy wherever you go in this coral and blush toned piece! This very pretty, playful Hattie Carnegie vintage seahorse is accompanied by reefs of freshwater pearls and blush moonstones. This piece pairs beautifully with Jackie O'My Moonstones earrings. 

Pearls symbolize wisdom acquired through experience. They are believed to attract wealth and luck, as well as offer protection. Known for their calming effect, pearls can balance one's karma and strengthen relationships. The Pearl is also said to symbolize the purity, generosity, integrity and loyalty of its wearer. 

Moonstones open the heart to nurturing qualities, as well as assist in the acceptance of love. They have long been known for their calming, soothing qualities on the emotional body. The energy of Moonstones balance and heal. They can also bring hope, enhance feminine energies, sensitivity and intuition.