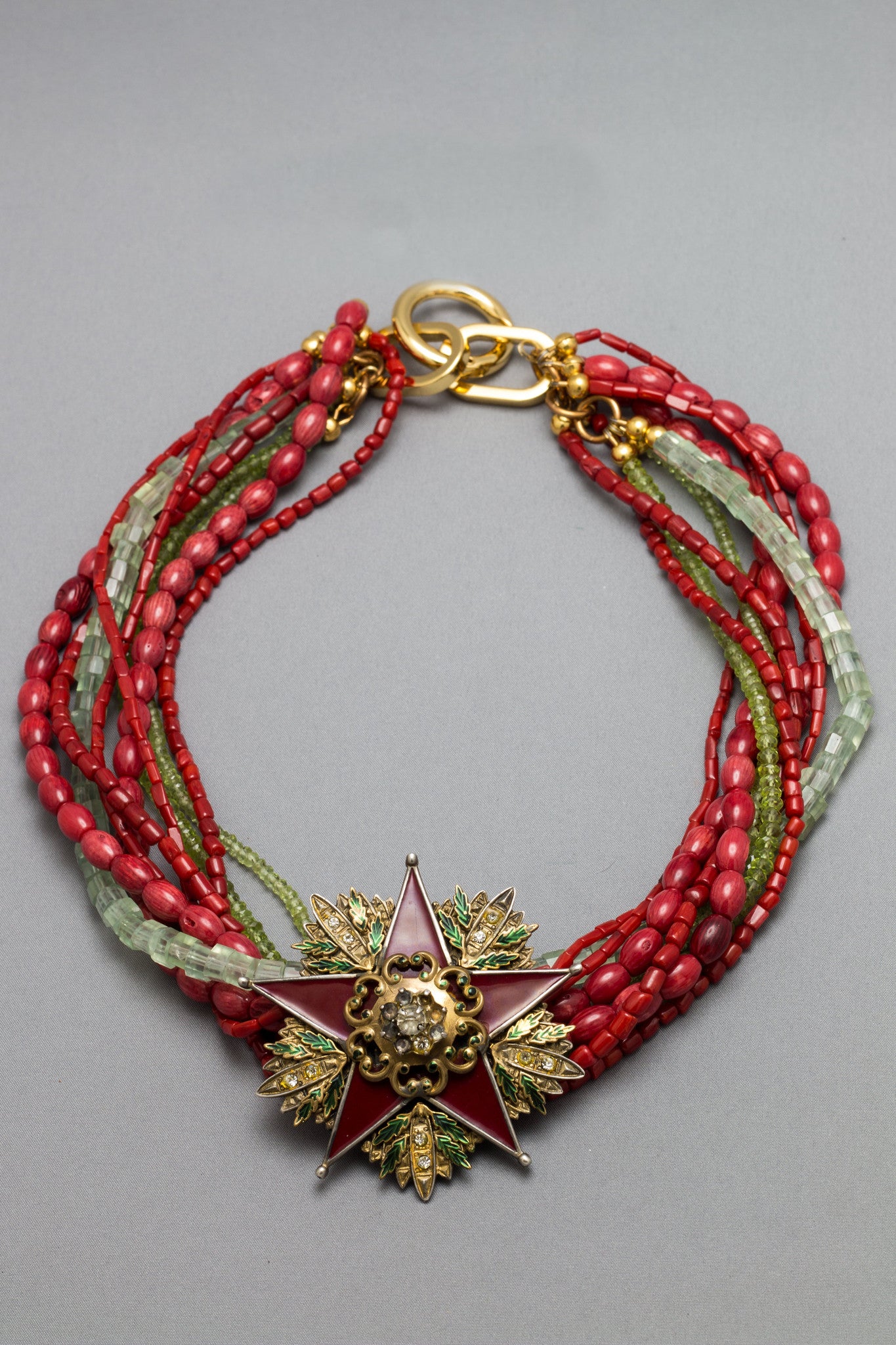 Red Star of Radiance
Light up the room when you don this magnificent necklace! Our Red Star of Radiance features a vintage Adele Simpson star on strands of Peridot, Green Amethyst and layers of various shapes and sizes of Italian Red Coral. 
The Egyptians thought that Peridot protected against nightmares and brought the wearer confidence, good luck and health. In fact, it's believed that some of Cleopatra's famous emeralds were actually peridots. Peridot is referred to as "emerald of the evening" because its rich olive-green colour that remains constant in artificial light. They have been found on the Shrine of the Three Magi in Germany's Cologne Cathedral and, more recently, in Kashmir. 
Green Amethyst is a strong amplifier of energy. Also known as Prasiolite, it will assist you in expressing personal emotion. Green Amethysts are very spiritual stones, which help bridge the gap between the physical and the spiritual world. These stones encourage the wearer to become more in tune with nature and to look inwards to self discovery. 
Coral is the stone of peace and transformation. The Red Coral helps in overcoming procrastination and laziness. By wearing Red Coral you can boost your energy and confidence, eliminate fear and bad dreams, and dominate obstacles and challenges.