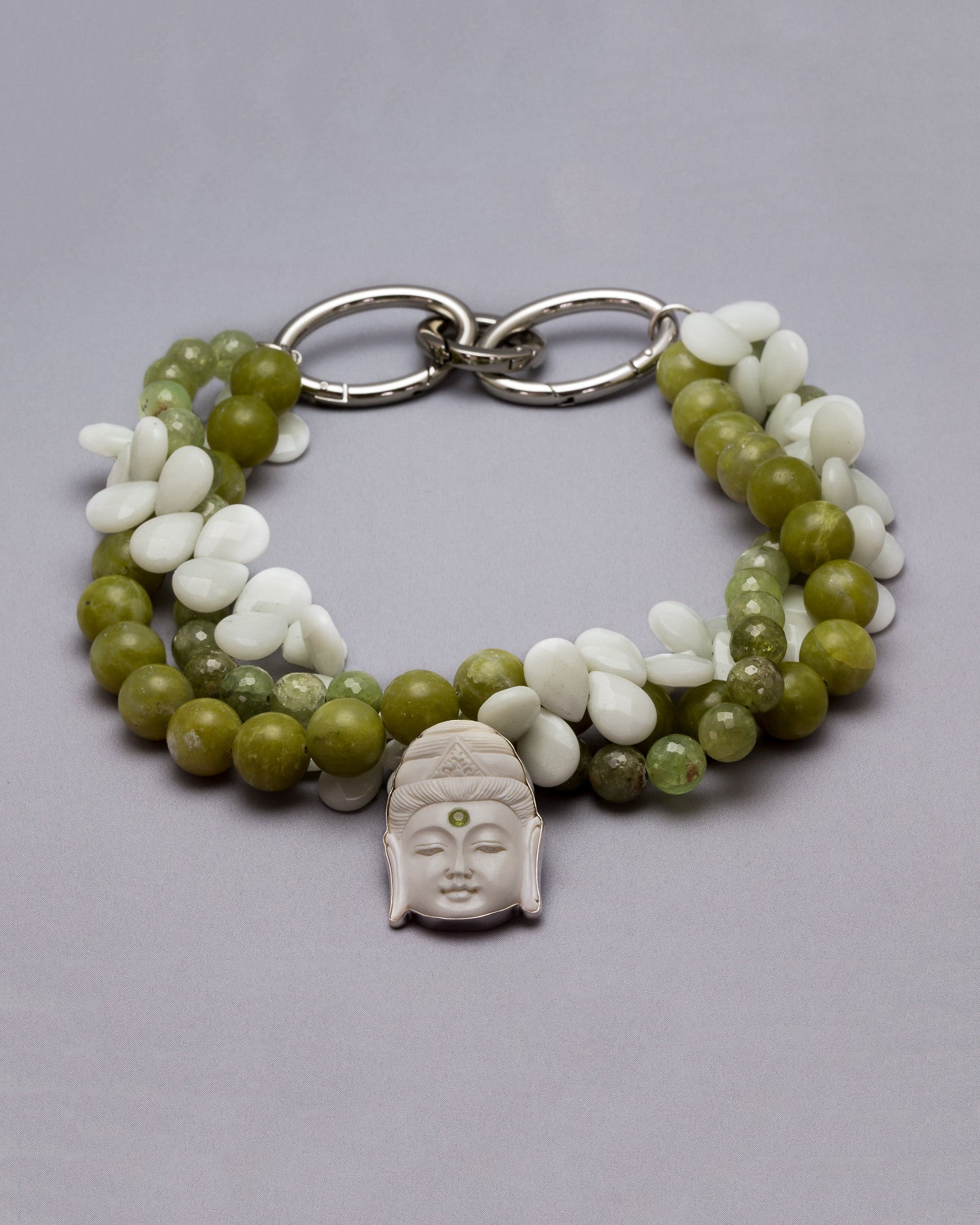 Prayerful Buddha with Peridot Third Eye
A praying Tibetan Buddha with peridot and sterling silver is complemented with green garnet and white agate.

Green Garnet is a stone of confidence, and stability in challenges. It is a stone of prosperity and abundance, encouraging gratitude and service to others. Green Garnet is a fertility stone and said to particularly enhance fertility when one meditates upon it. White agate is said to foster love, create and appreciation of nature, and provide abundance and sooth the emotions. It is the "stone of balance".