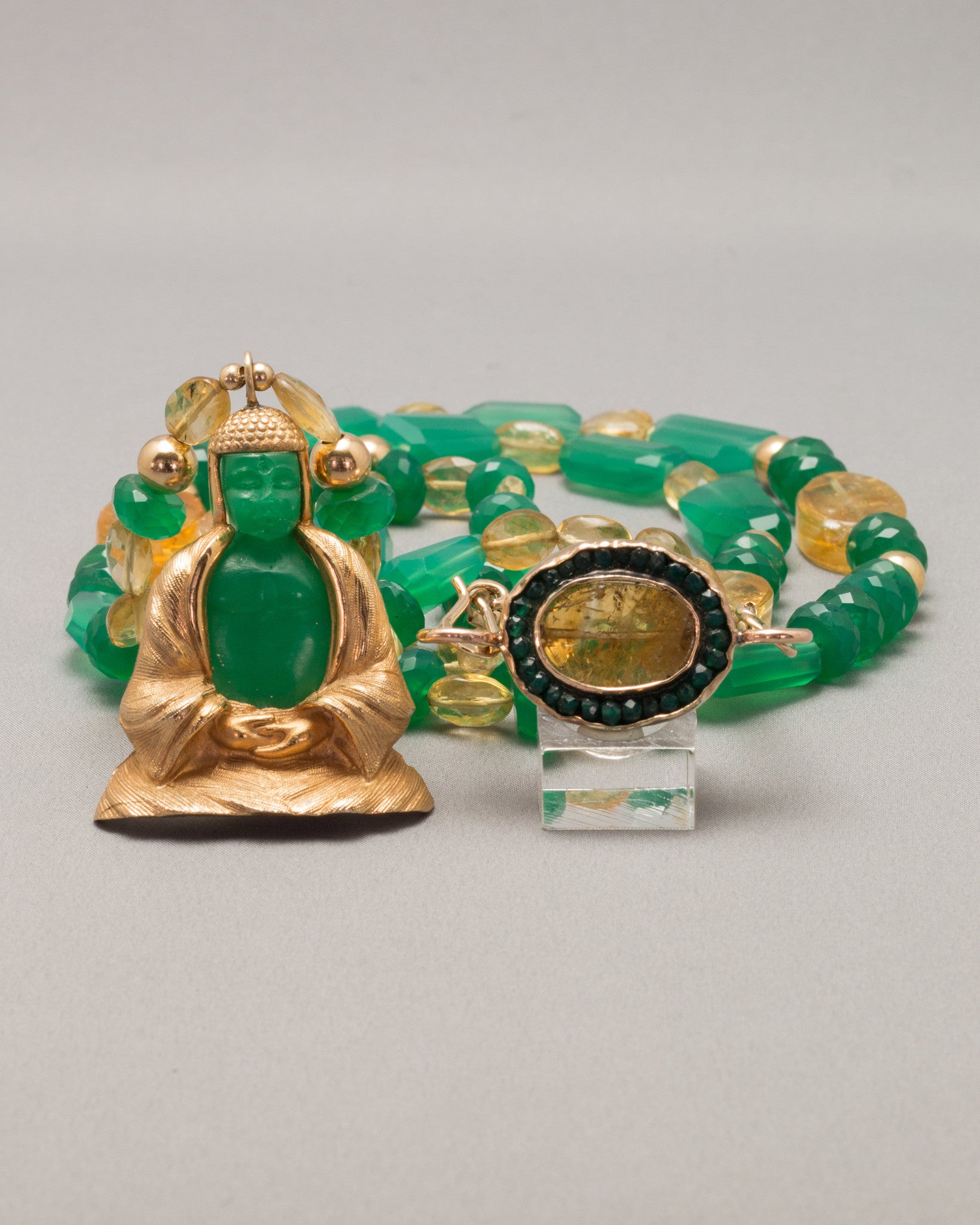 Opulent Green Onyx Buddha
Our Opulent Green Onyx Buddha meditates surrounded by rondelles of luscious green onyx and sensual pieces of citrine. This is a versatile necklace as it can be worn long or doubled up to show off the handmade clasp of reversible citrine, which is surrounded by small gems of onyx. This piece pairs fabulously with our Green Onyx earrings for a complete look. 
Green Onyx is a soothing stone that stimulates creativity, and promotes relaxation by alleviating worries, tension and fear. It encourages you to feel comfortable in your own skin. The stone assists in strong decision making and bolsters stamina. It is believed that Green Onyx provides support and strength during difficult times. It also enhances consistency, firmness and durability. 
Citrine is a symbol of light, pleasure and light-heartedness. Its frequency awakens creativity and imagination, and sustains the process of transforming dreams and wishes into tangible form.