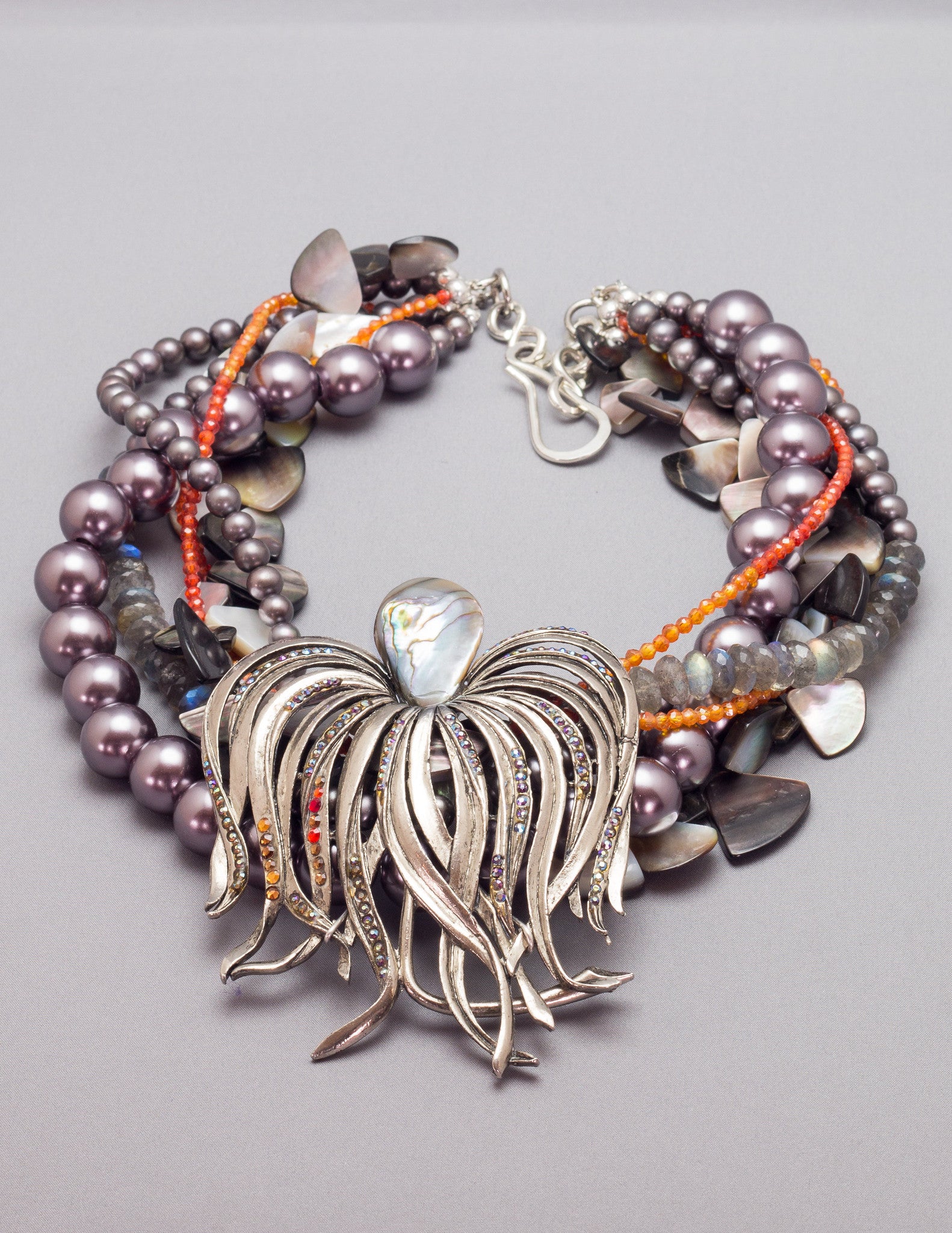 Octopussy
You'll look like a proper Bond Girl when wearing this piece! This is a Wendy Gell vintage large stylized octopus with aurora borealis crystals and genuine abalone. It is offset with Canadian Labradorite, Brazilian Zircon, shards of Mother of Pearl and Freshwater Pearls. 
The Abalone shell has been tossed and turned in the ebb and flow of the ocean for many years. Through this process, its true beauty shines through. The Abalone shell is a perfect gift for those who have survived traumatic experiences, to let them know that while they may have been tossed and turned themselves, in the end, their true beauty shines for all to see.
Mother of Pearl gets its name from the fact that it is the iridescent lining of shell, where pearls can grow. It is said to attract prosperity. It is used in mystical work and lore to heighten intuition, psychic sensitivity, and imagination. It is purported to protect from negative influence, and transmute negative energy.
Cultured or freshwater pearls are considered to offer the power of love, money, protection and luck. Pearls are thought to give wisdom through experience, to quicken the laws of karma and to cement engagements and love relationships. They are thought to keep children safe.
Labradorite is excellent for awakening one's own awareness of inner spirit, intuition and psychic abilities.
Zircon brings balance, spiritual grounding and healing.