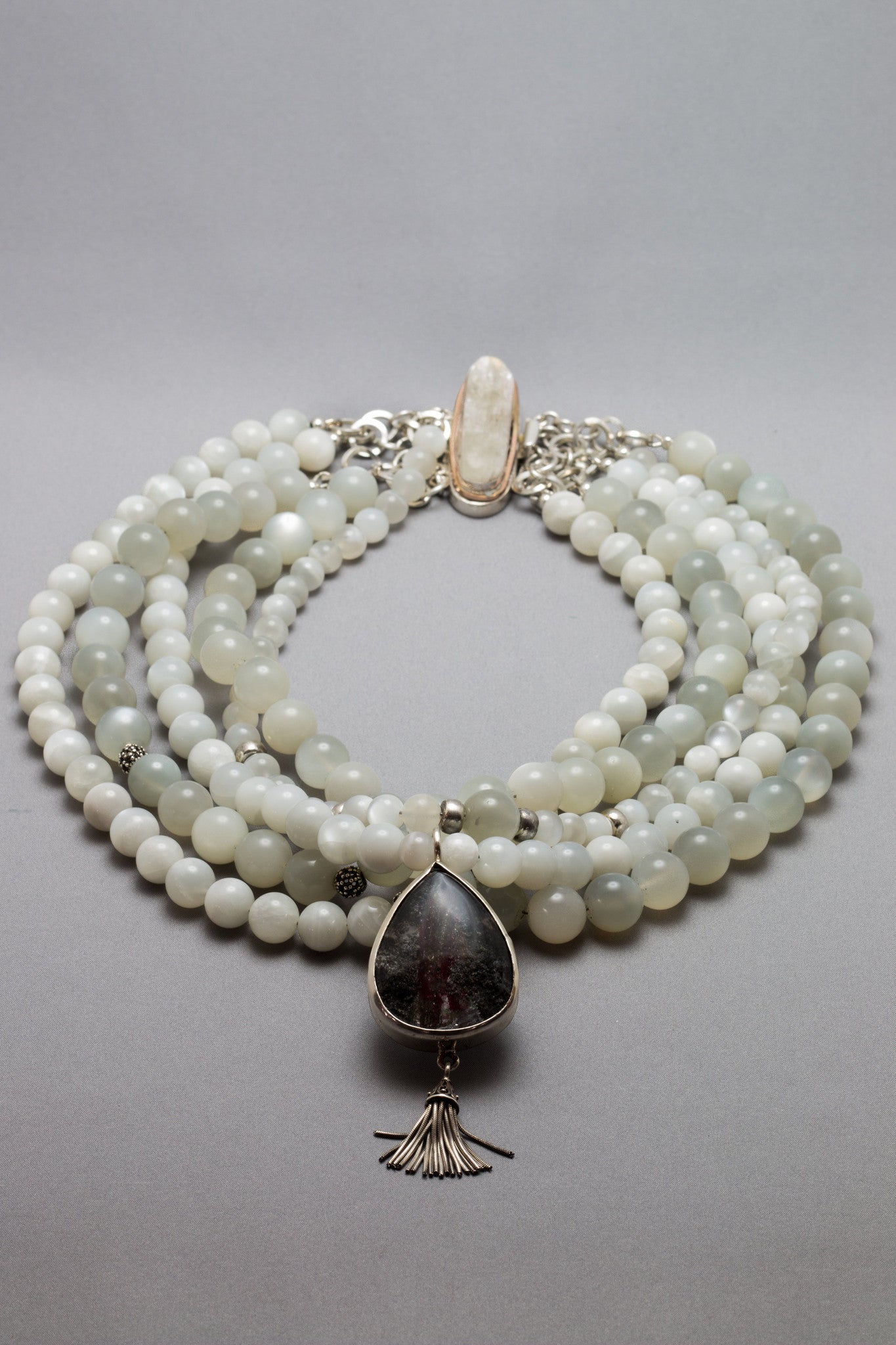 Moonstones Galore
Wear the centre of the universe around your neck... inside this unique Dendritic Quartz. This iridescent gem with a handmade silver tassel is surrounded by thick strands of white moonstone, small silver beads, both textured and smooth, and finished with a custom soldered kunzite clasp.
Moonstones open the heart to nurturing qualities, as well as assist in the acceptance of love. They have long been known for their calming, soothing qualities on the emotional body. Moonstones' energy is balancing and healing. They bring hope, enhance feminine energies, sensitivity and intuition.
Dendritic Quartz is used as a personal talisman for meditation and for Goddess worship. It is primarily used as a talisman for amplifying the Universal Life Force to enable us to have total focus on seeking specific improvement in the basic nature of our lives.
Kunzite helps to relieve heartaches over loss or separation, and in overcoming heartbreak after a relationship has broken down. It is a lovely heart based crystal that encourage the energy of love to fill your life. These stones have strong metaphysical properties that aid you to lift your mood and to help to heal emotional problems, such as anxiety and stress. Its soothing power calms nervousness during examination, interview or assessment, and is useful in situations where you cannot show irritation.