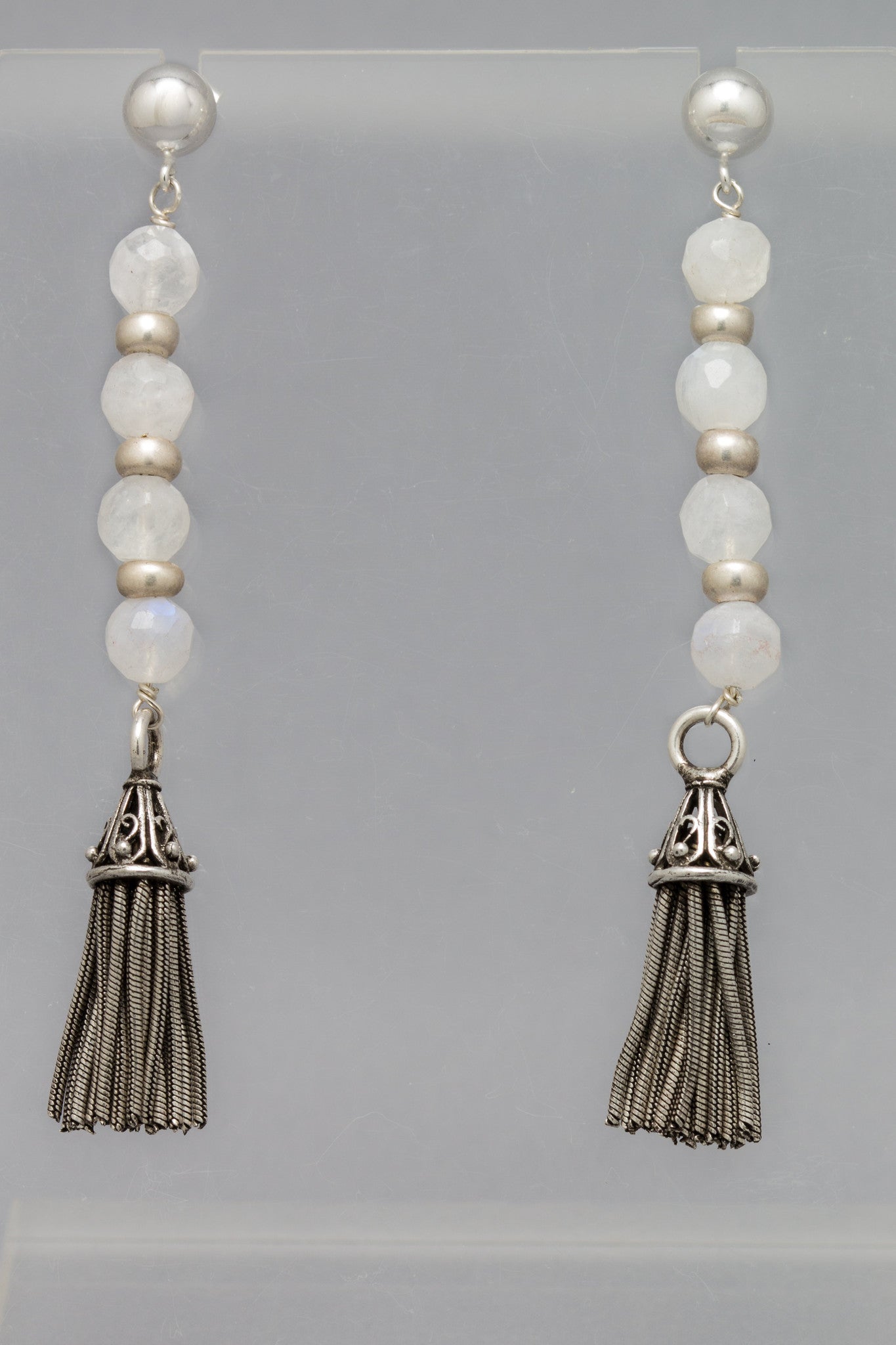 Moonstone Earrings with Silver Tassels
These delicate dangling white Moonstones will make you feel like the goddess Selene. The earrings are accented with small silver balls and handmade silver tassels. Although stunning all on their own, they are also a great accompaniment to our Moonstones Galore necklace.
Moonstones open the the heart to nurturing qualities, as well as assist in the acceptance of love. They have long been known for their calming, soothing qualities on the emotional body. Moonstones' energy is balancing and healing. They bring hope, enhance feminine energies, sensitivity and intuition.