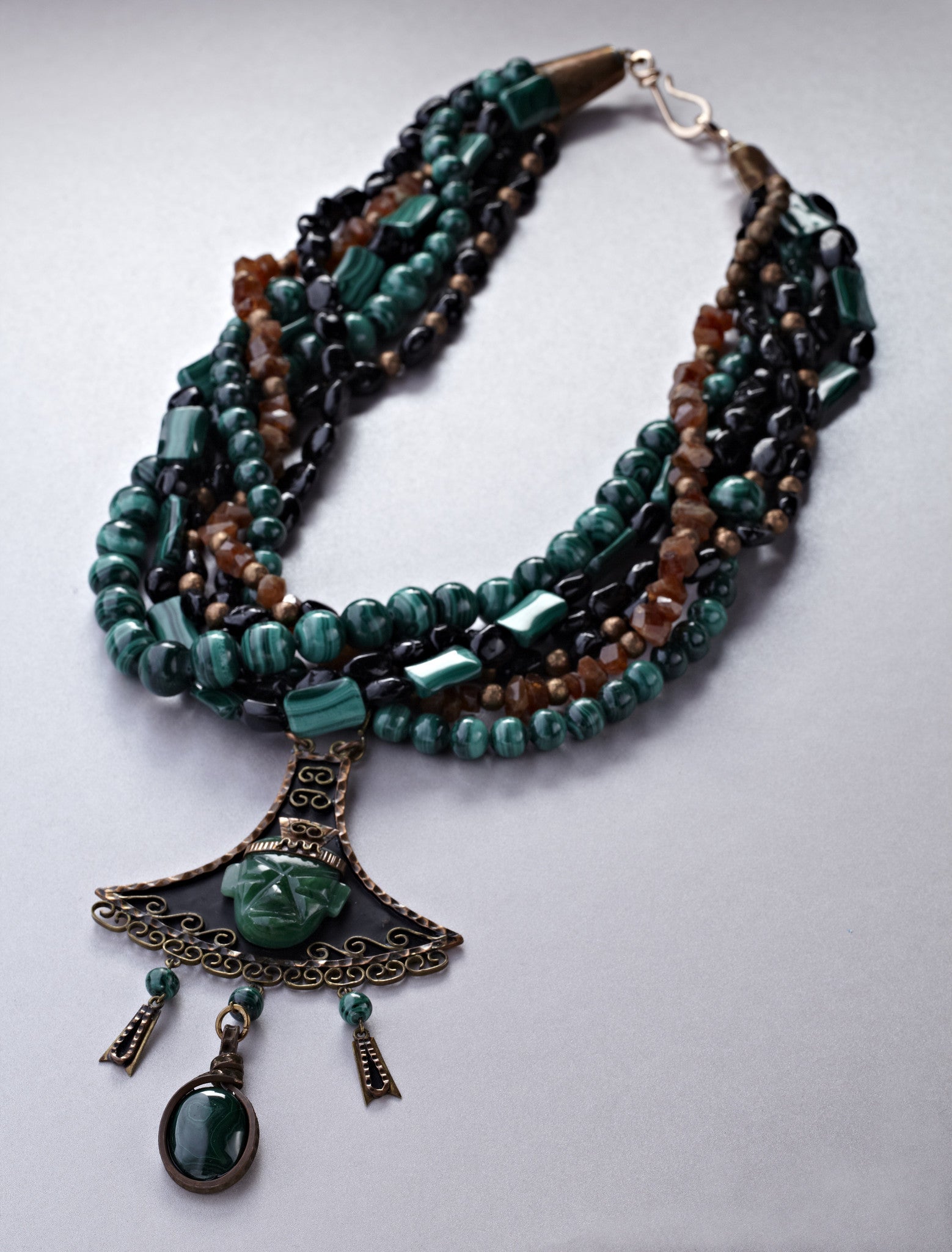 Mayan Warrior After a Battle
Even Mayan Warriors need to cut loose from time to time! A majestic, weighty long necklace with malachite, tourmaline and garnet.

Malachite is a stone which makes its wearer attractive and charming. It is a magic stone of love and harmony with very strong energy.

Orange garnet brings joy, pleasure and friendship. It is a happy and sharing stone, integrating the parts of our communal lives, bringing things and people together. It is a stone of physical pleasure and intimacy.

Tourmaline is a powerful grounding stone. It promotes a sense of power and self-confidence, allowing for a clearer, more objective view of the world. It is empowering to those who must live or work in challenging environments or when facing difficult circumstances.