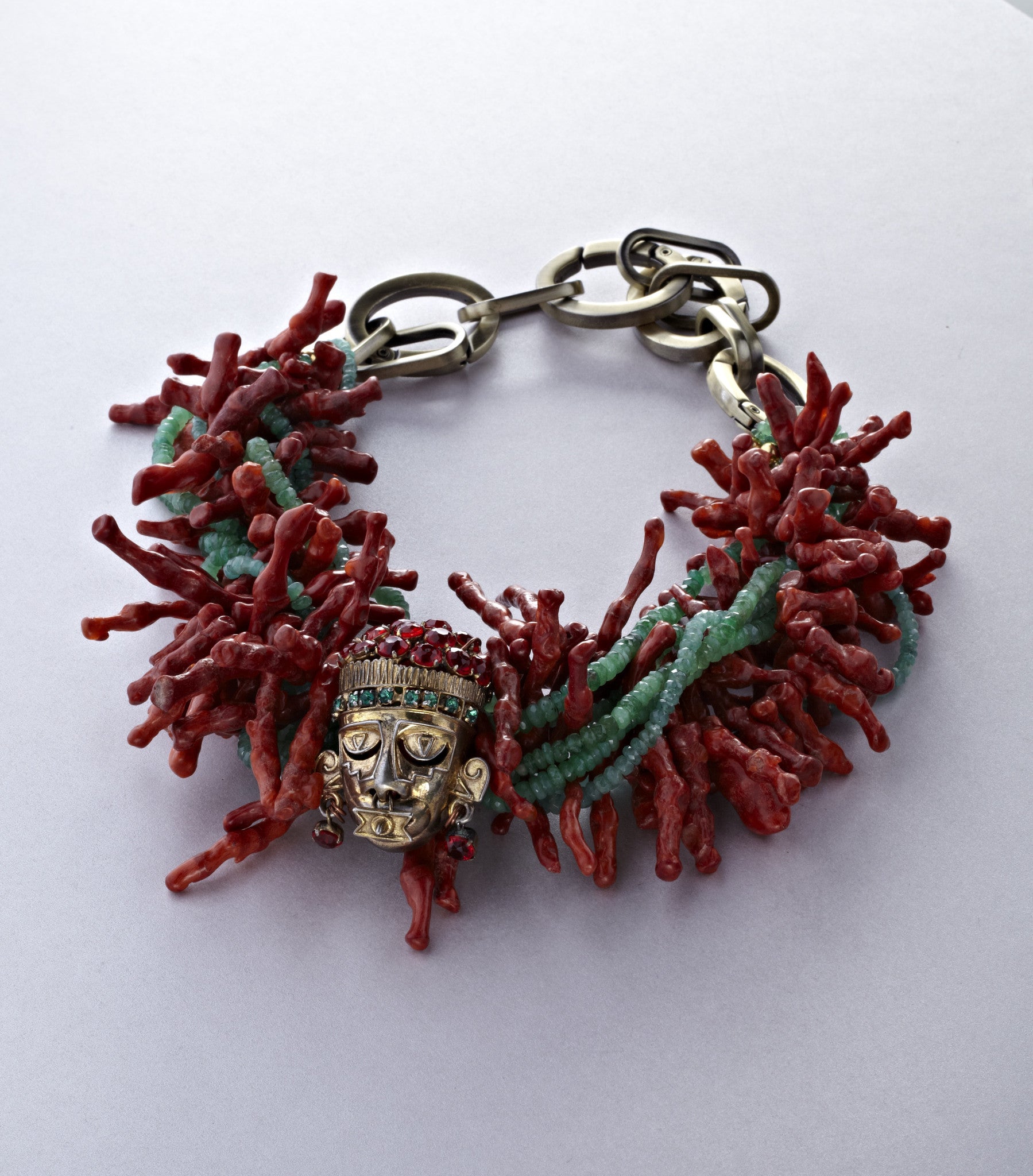 Mayan Deity Surrounded by Flames
A rare Adele Simpson piece. A Mayan warrior surrounded by the flames of Italian coral and emeralds.

Emeralds are known as a stone of successful and abundant love. They help you to let go of negativity and support you to give you the strength to overcome any problems in your life.

Coral is the stone of peace and transformation.