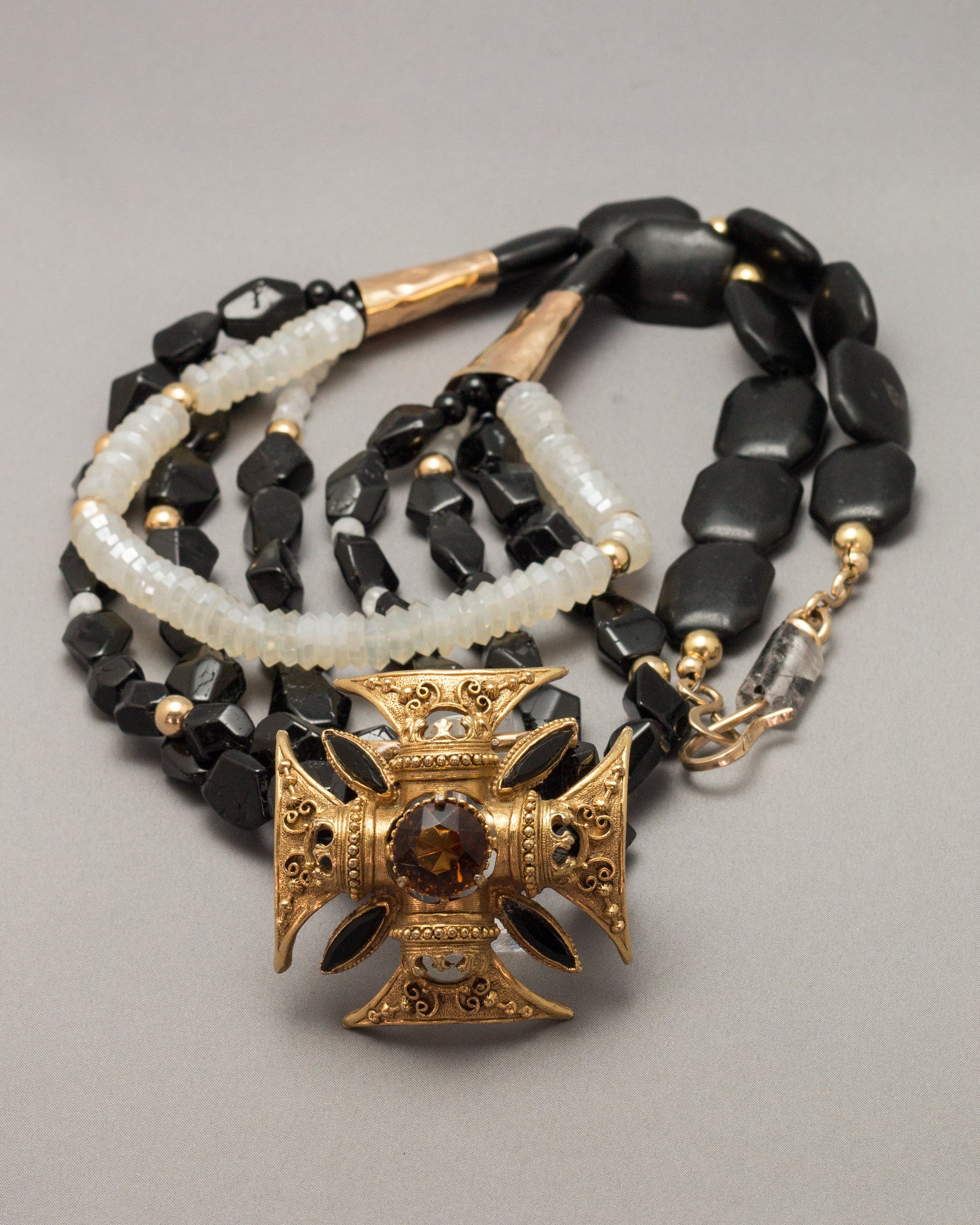 Maltese Cross with Black Tourmaline
This vintage Maltese cross will leave you in awe. It is accompanied by black tourmaline, obsidian, chalcedony, and moonstones. The necklace is accented with 18k gf balls and the custom clasp is a piece of rutilated quartz. 
Tourmaline is an alternate birth stone for October. It is called a "receptive stone", which means it is soothing, calming, inward and magnetic promoting spirituality and wisdom. It is said to be an aphrodisiac, which is hardly a surprising considering the stones undeniable beauty. 
Obsidian is a powerful cleansing stone. It has powerful metaphysical properties that shield against negativity and promotes spiritual healing. This stone is excellent at assisting you in releasing disharmony that may have built up in your day to day life. 
Chalcedony is a sacred stone of the Native Americans. IT is believed to encourage brotherhood, goodwill and instill generosity. IT is said to relieve depression and mental illness and is a stone of harmony. 
Moonstones open the heart to nurturing qualities, as well as assist in the acceptance of love. They have long been known for their calming, soothing qualities on the emotional body. Moonstones' energy is balancing and healing. They bring hope, enhance feminine energies, sensitivity and intuition.