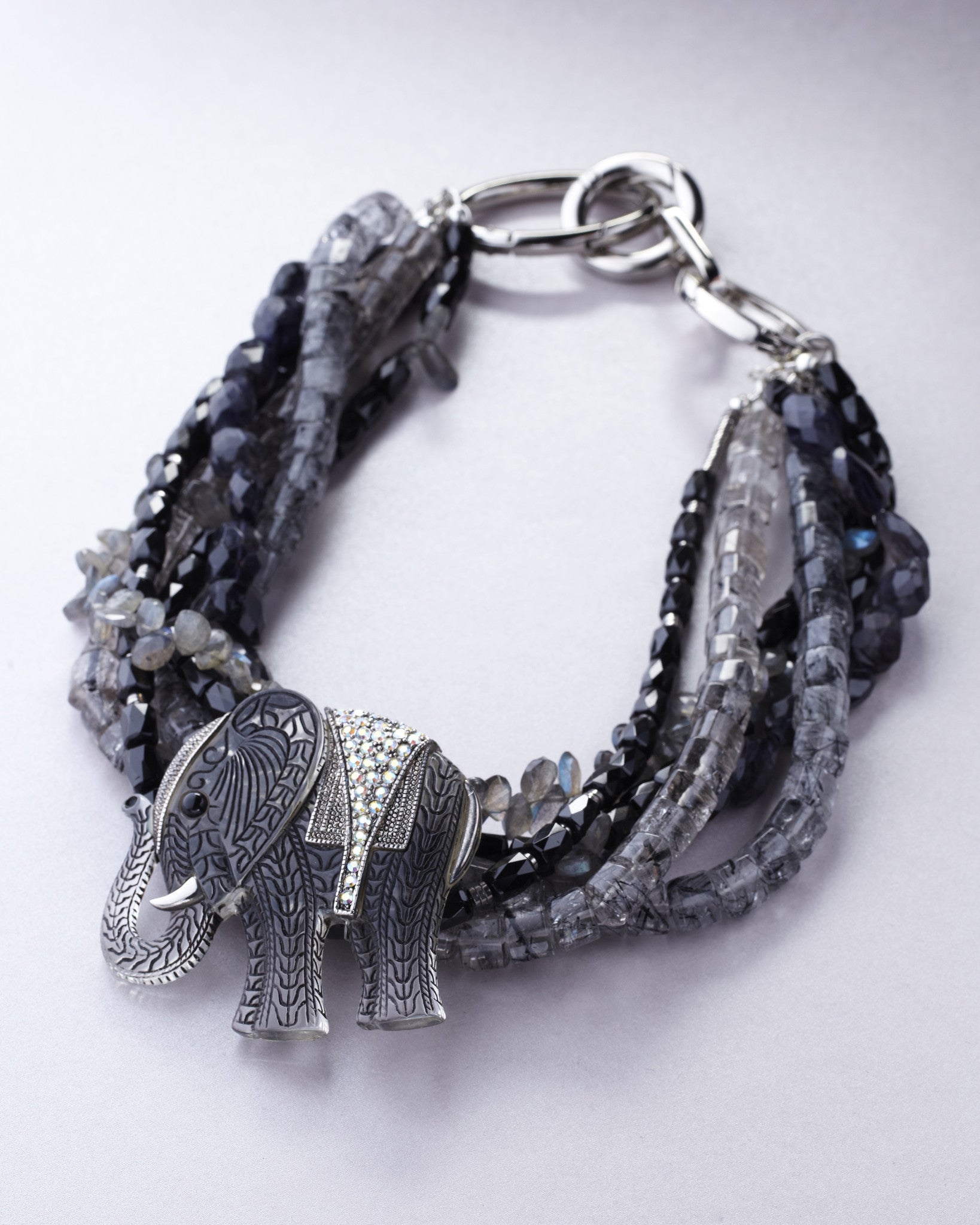 Lucite Elephant in the Room
This handsome lucite elephant with aurora borealis rhinestones is accessorized with iolite, labradorite, tourmaline and the powerful grounding energy of tourmilated quartz.

Iolite is said to enhance leadership ability, inner strength and self confidence. It is also said to bring harmony in relationships. It is an excellent stone for meditation.

Labradorite is excellent for awakening one's own awareness of inner spirit, intuition and psychic abilities.

Tourmaline is a powerful grounding stone. It promotes a sense of power and self-confidence, allowing for a clearer, more objective view of the world. It is empowering to those who must live or work in challenging environments or when facing difficult circumstances.

Tourmilated quartz is clear or white quartz which has pieces of black tourmaline within it. These quartz crystals have strong metaphysical properties. The addition of this light into your being makes these powerful healing crystals. This is because this combination embodies both the energy of black tourmaline and the strong vibration of clear quartz crystals, which amplifies the tourmaline energy.