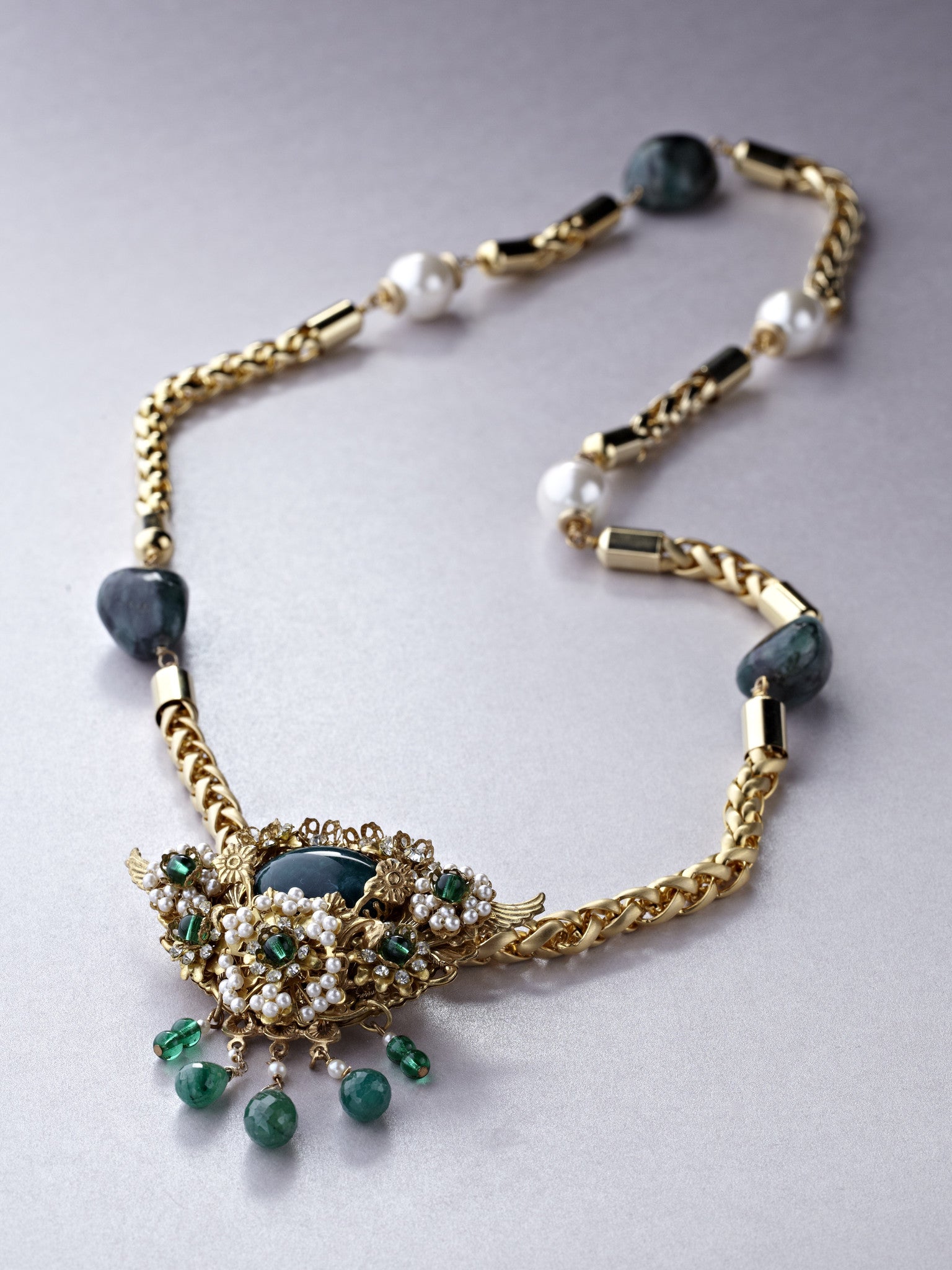 Long Emerald and Pearl Haskell
A beautiful vintage Miriam Haskell piece complimented with emeralds and pearls. A friend of mine says: "I just want to wear this one naked!!"

Emeralds are known as a stone of successful and abundant love. They help you to let go of negativity and support you to give you the strength to overcome any problems in your life.

Mother of Pearl gets its name from the fact that it is the iridescent lining of shell, where pearls can grow. It is said to attract prosperity. It is used in mystical work and lore to heighten intuition, psychic sensitivity and imagination. It is purported to protect from negative influence and transmute negative energy.