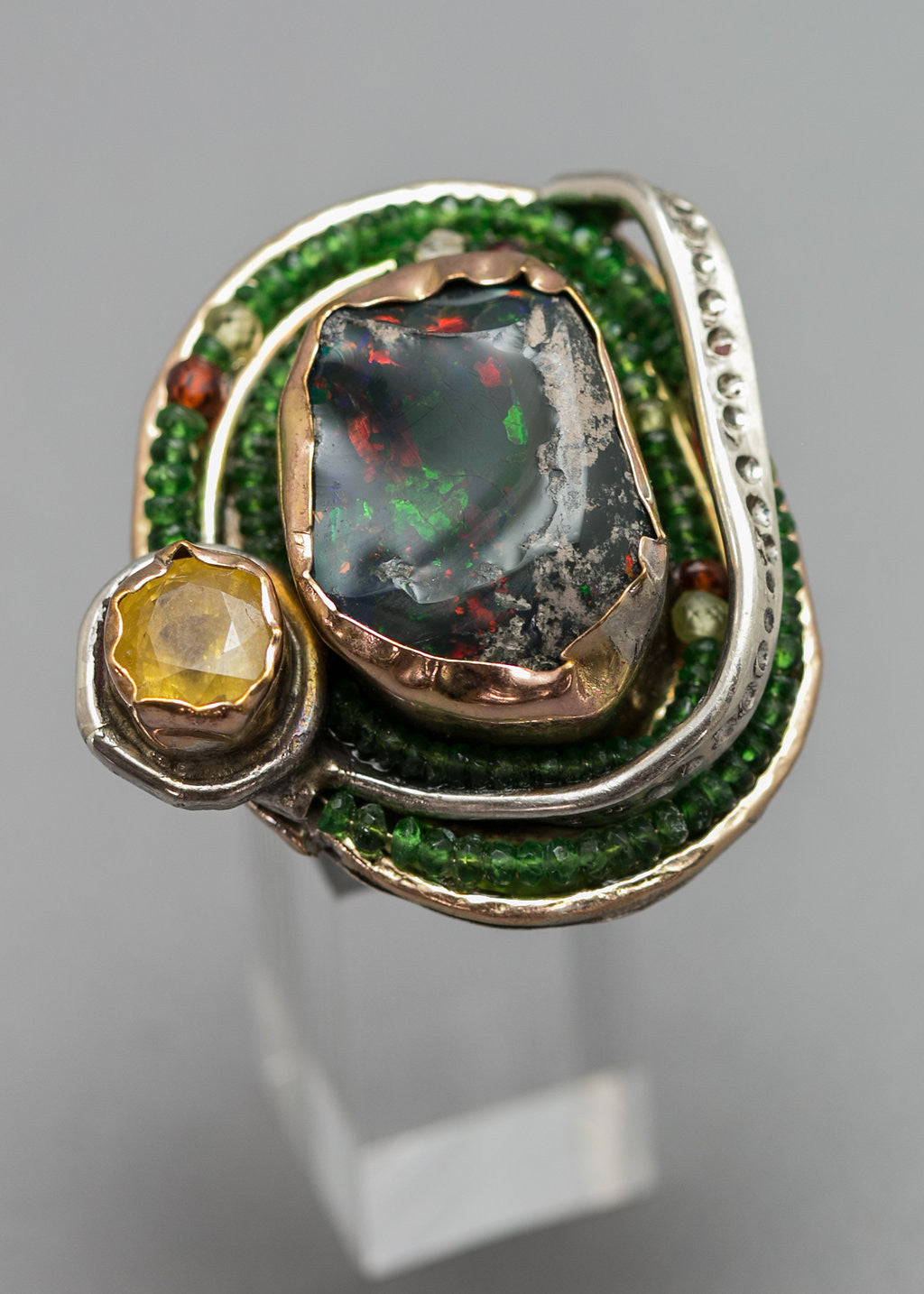 Lightning Black Opal Ring
There's no doubt that you are wearing a powerful ring when you put this beauty on your finger! A gorgeous black opal with flashes of red, orange, yellow, green and blue is the main focus but it is offset with a very special yellow sapphire. This duo are surrounded by tsavorite garnets and scattered with various colours of zircon.
Like lightning in a rainbow, an opal flashes its brilliance with even the slightest movement. This stone is so pleasing to the sight, it inspires love and hope, innocence and purity, luck and happiness. The majority of black opals come from Lightning ridge, NSW, Australia and are the most sought after opals on the world. Black Opal is considered to be extremely lucky and the most uplifting of all the opals, bringing Light into the aura. It eases distress and dissolves depression and hopelessness, helping one face their darkest fears and to release that which is holding one back.
Yellow Sapphire is a very important stone in India in Vedic astrology and is connected to wisdom, knowledge, good fortune, wealth, power and status. 
Tsavorite, a rare type of garnet, is a stone of manifestation, prosperity, vitality and benevolence. It is often found to be very uplifting.
 Zircon brings balance, spiritual grounding and healing. It is a powerful grounding stone and is often used to harmonize one's inner goals an dreams with real life.