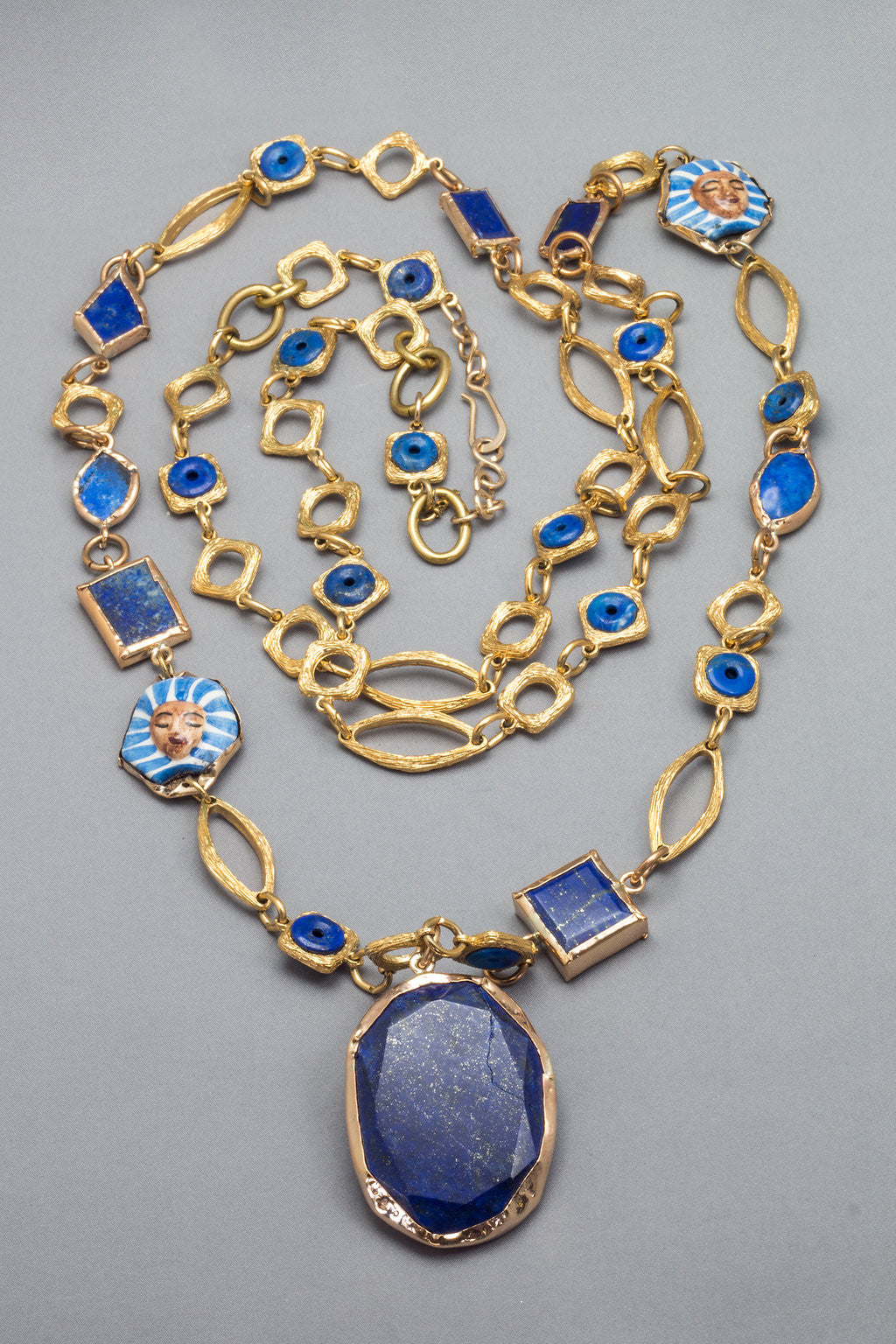 King Tut on a Journey
The 1922 discovery of King Tutankhamun's tomb received worldwide press coverage. The reaction my friend Anastasia and I experienced when discovering these adorable Egyptian "artifacts" in an abandoned old jewelry box, closely parallels the early 20th century excitement felt throughout the world. 
This beautiful vintage Crown Trifari necklace was the perfect accompaniment to a cascade of lapis lazuli doughnut beads and gold filled beveled lapis pieces.
Lapis lazuli represents truth, organization and inner power. It has been one of the most sought after stones in use since man's history began. Highly prized by the ancient Egyptians, lapis scarabs were often buried with the dead as it was believed that lapis would protect them in the afterlife.