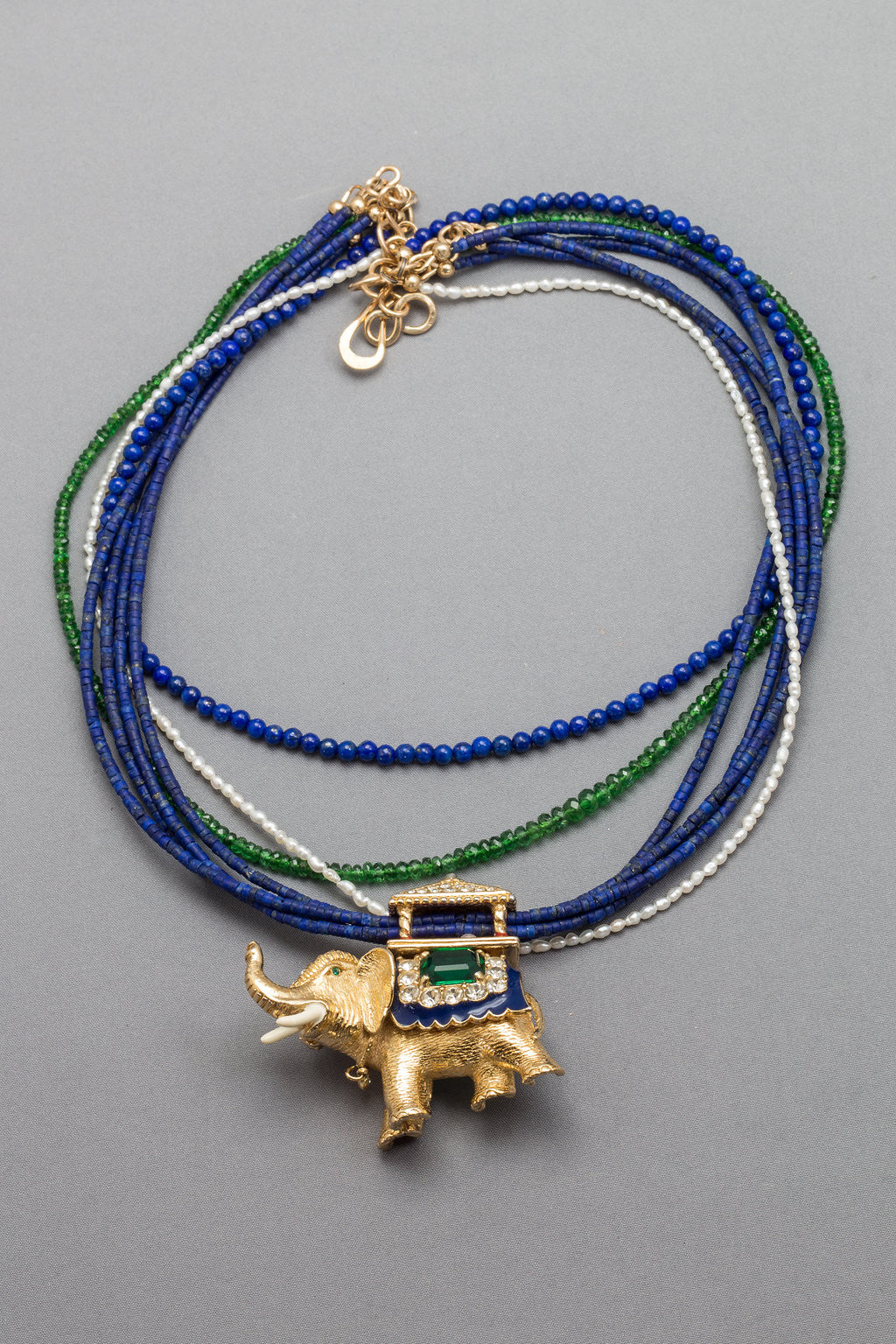 Imperial Elephant
As this vintage Ciner Imperial Elephant adorns your neck on strands lapis lazuli, delicate seed pearls and the rare tsavorite garnet, you'll feel like a proper Empress. 
Lapis lazuli represents truth, organization and inner power. It has been one of the most sought after stones in use since man's history began. Highly prized by the ancient Egyptians, lapis scarabs were often buried with the dead as it was believed that lapis would protect them in the afterlife. 
Pearls are said to give the wearer a sense of calm and centeredness while promoting faith, loyalty, truth and purity. They can especially enhance personal integrity. 
Tsavorite garnet was discovered in Kenya's Tsavo National Park and named by Tiffany & Co. president Henry Platt in 1974. Garnet represents primordial fire, the creation of the world out of chaos, purification and love. It is a stone of strong, intense feelings. It is a powerful healer that gives the person who wears it a lovely sense of health and healing. Tsavorite is a stone of manifestation, prosperity, vitality and benevolence. It is often found to be very uplifting. It is said to help find the inner beauty both in oneself and in others. The stone helps one live one's own destiny rather than struggling along a path that is not truly theirs. Thus it relieves stress at a deep level.