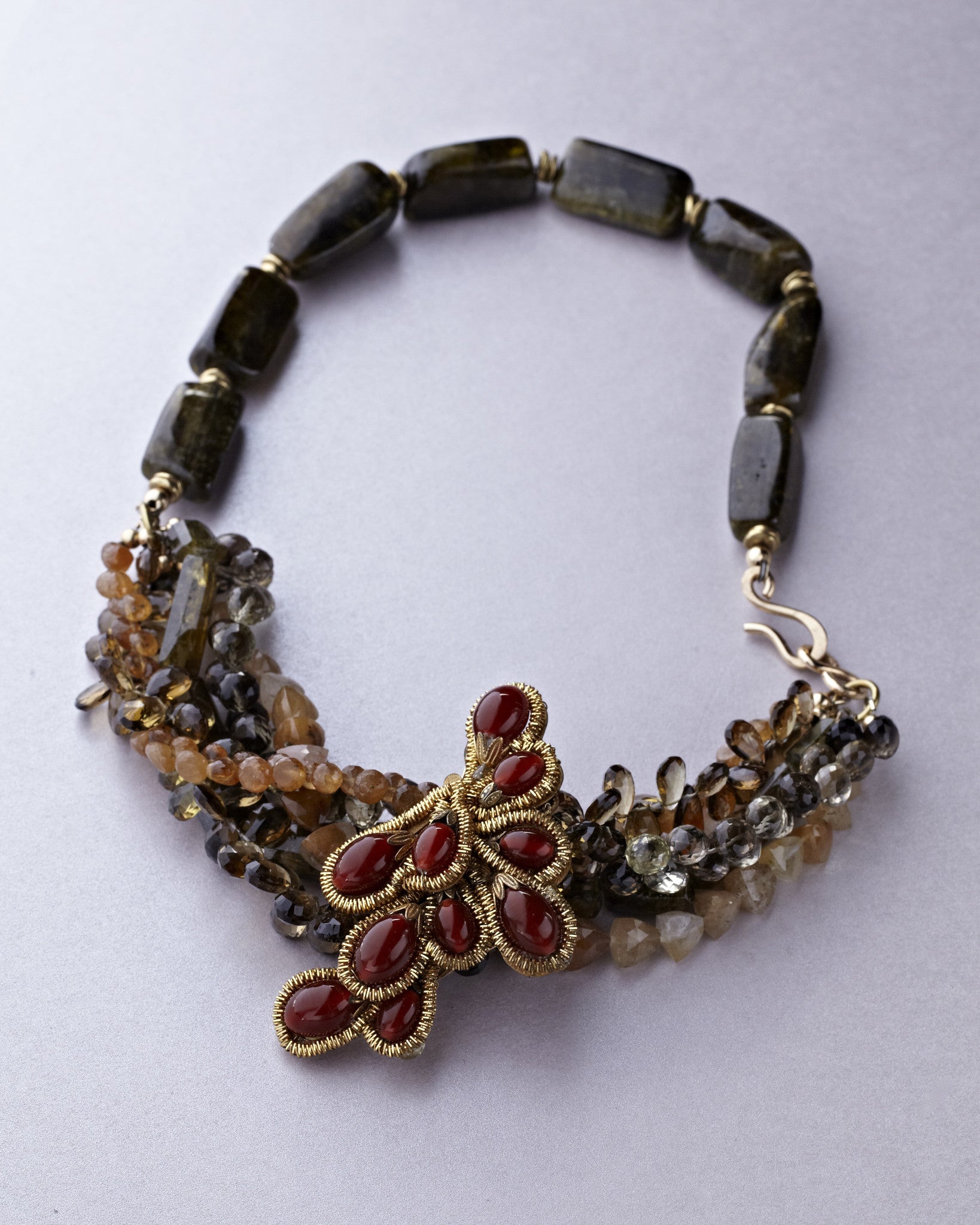 I Love Pomegranates
A rare carnelian Miriam Haskell piece with tourmaline, smokey quartz, citrine briolettes and rutilated quartz.

Tourmaline is a powerful grounding stone. It promotes a sense of power and self-confidence, allowing for a clearer, more objective view of the world. It is empowering to those who must live or work in challenging environments or when facing difficult circumstances.

Smoky Quartz is an extremely protective stone. It protects against negative energies by gently dissolving any negative emotions it comes into contact with. For this reason it is a usefully stone to have around when you are dealing with difficult situations or people.

Citrine is a symbol of light, pleasure and light mood. Its frequency awakens creativity and imagination, and sustains the process of transforming dreams and wishes into tangible form. Carnelian is a stone of motivation and endurance, courage and leadership.