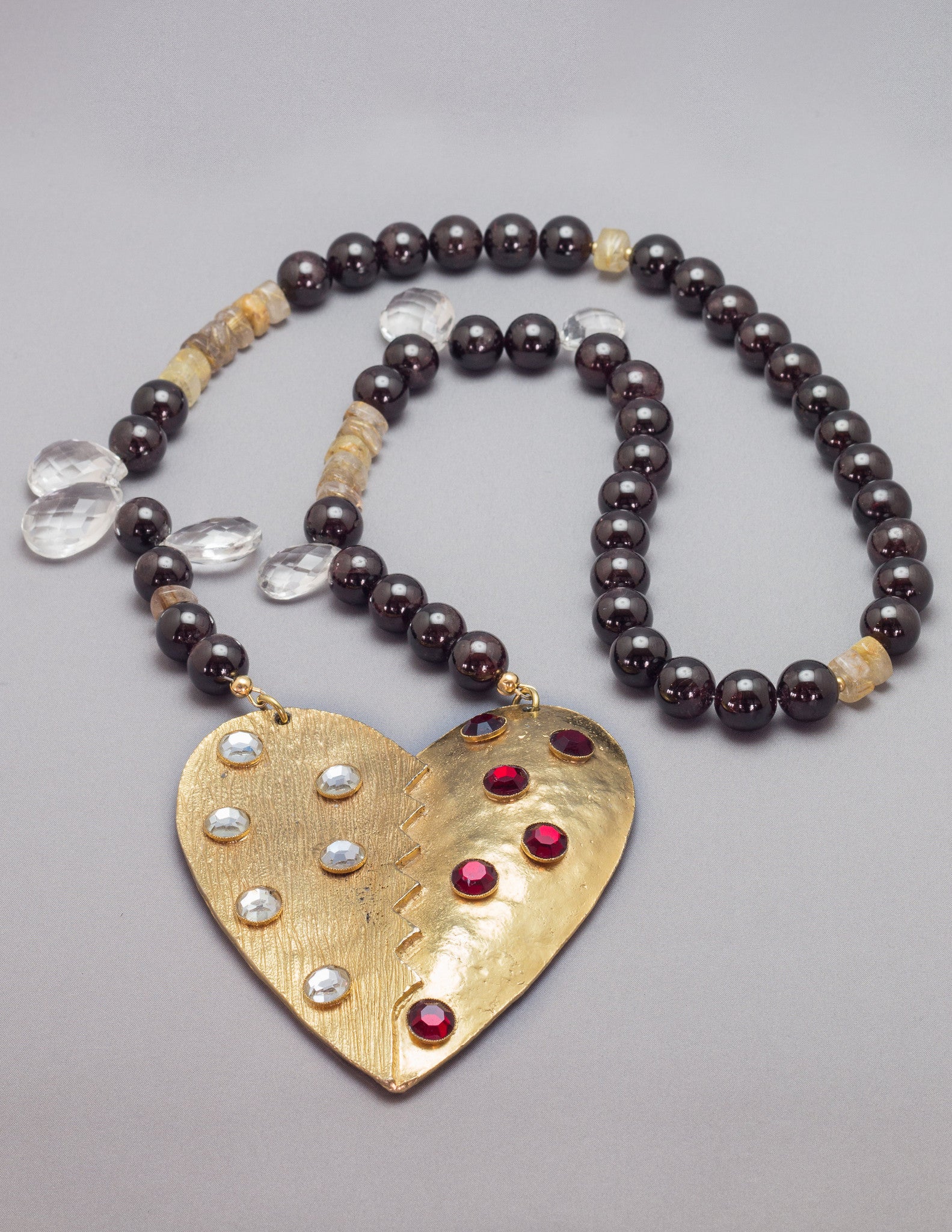 I Have a Big Heart, Full of Treasures
This fabulous Hattie Carnegie piece puts your heart right out there! Its' long strands are made up of Australian Garnet, Brazilian Crystal and Gold Quartz and Herkimer Diamonds from New York.
The Herkimer Diamond is useful for attuning to another person, group or environment. It is
also a valuable asset in its ability to receive and magnify the influence of other stones. It expands a small or soft energy stone, giving it the strength and effects of a much larger stone.
Quartz gives power, energy and clarity.
Garnet is a stone of regeneration and energizing.  Garnet can boost the energy of an entire system and revitalize it. It is said to be stabilizing in that it can bring order to chaos whether internal or external. Itis a protective energy stone which is especially known for protection from evil,  during travel, nightmares, and from wounds. Garnet has been used to release bad karma, which can be considered a form of protection in this life.