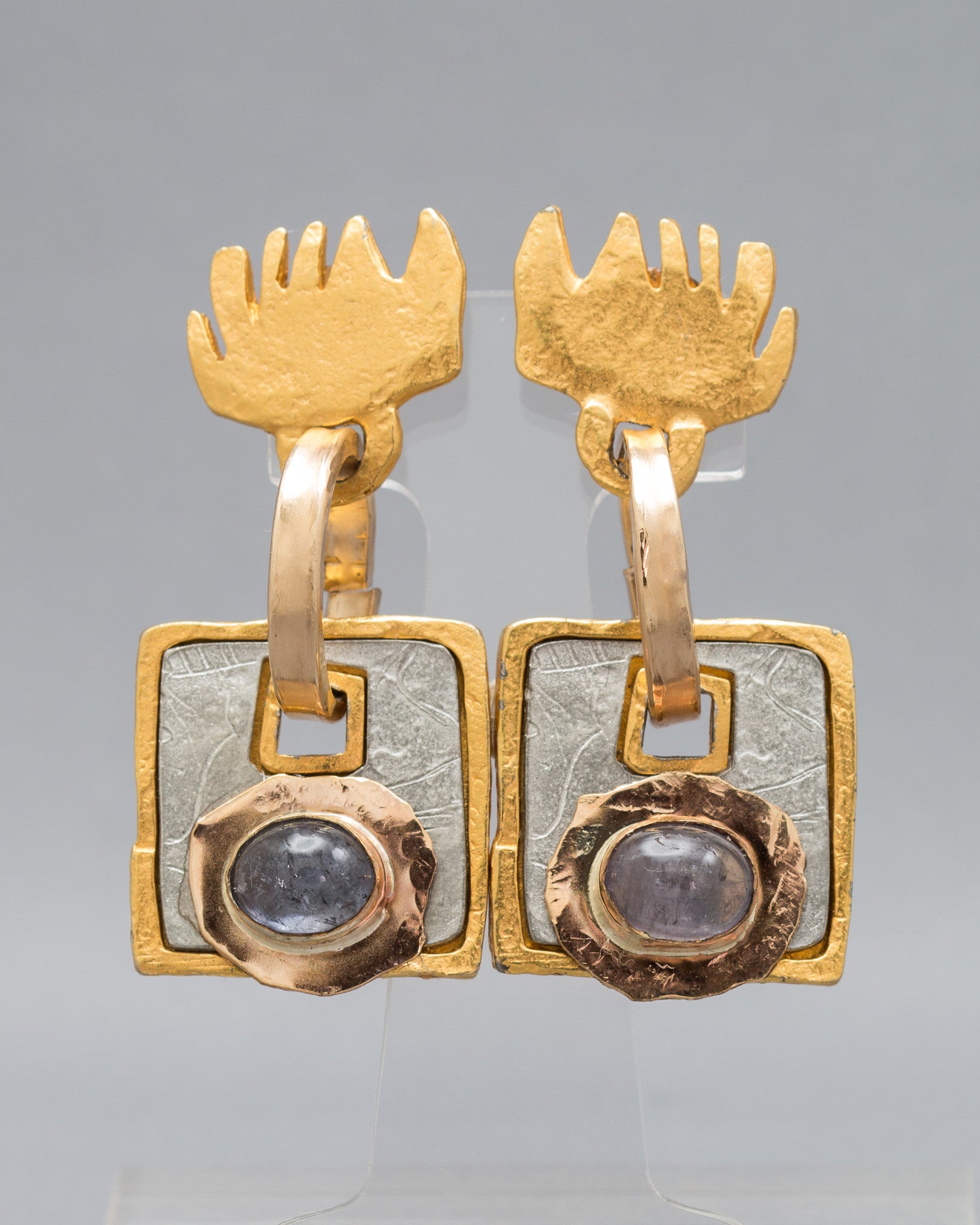 He's got the Whole Wide World in his Hands
There's something really interesting and charming about the "naive" quality of the brutalism of these earrings in conjunction with these adorable powerful paws that anchor our handcut, very rare, Brazilian purple tourmalines. 
Tourmaline is an alternate birth stone for October. It is called a "receptive" stone, which means it is soothing, calming, inward and magnetic promoting spirituality and wisdom. It is said to be an aphrodisiac, which is hardly a surprise considering the stone's undeniable beauty. 
Tourmaline is a powerful grounding stone. It promotes a sense of power and self-confidence, allowing for a clearer, more objective view of the world. It is empowering to those who must live or work in challenging environments or when facing difficult circumstances.