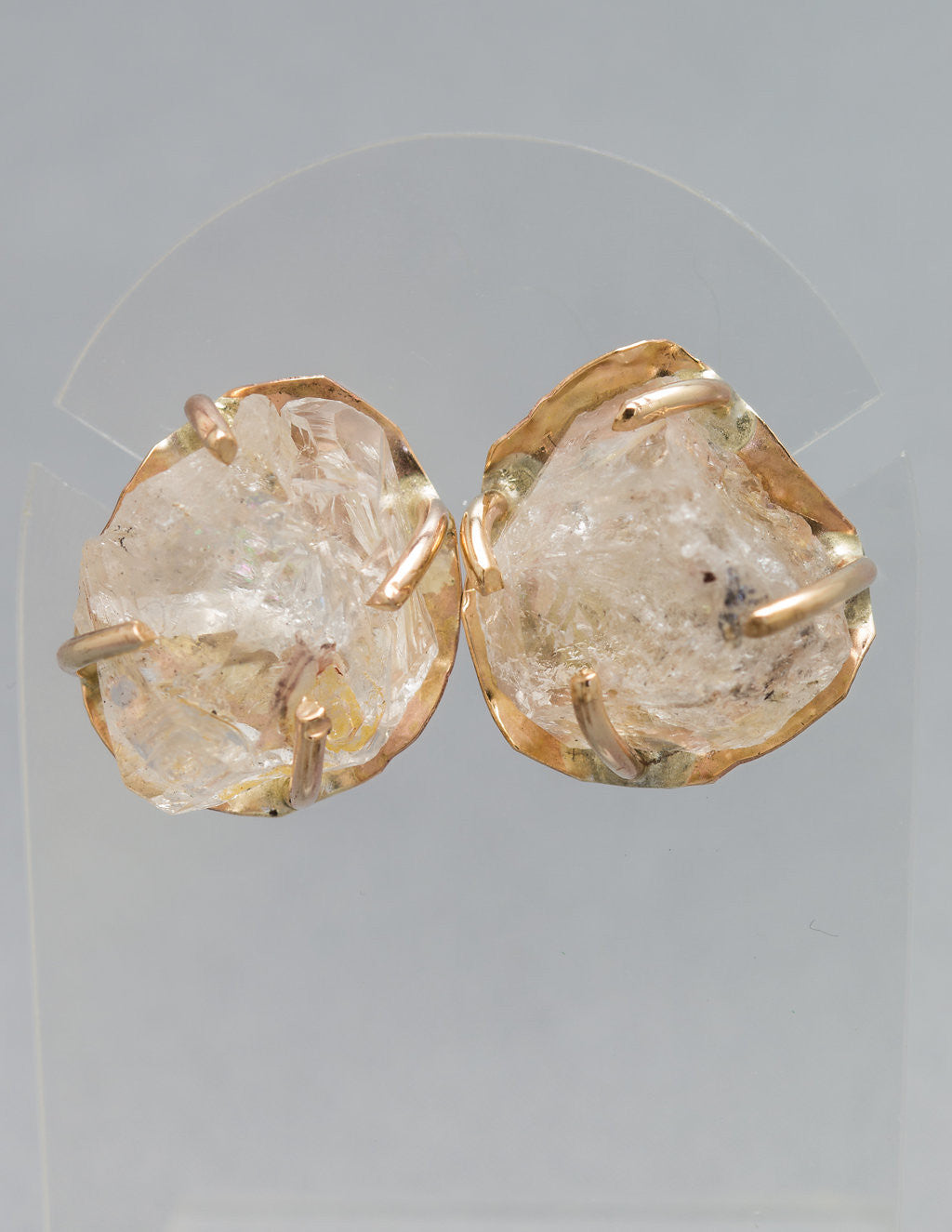 Herkimer Diamond Earrings
These earrings feature handcut pieces of Herkimer diamond, which sit luxuriously in gold filled bezelled posts. This set can be worn with our Enticing Sorceress necklace if you want to multiply their natural energies or are stunning on their own, as they go with everything!
Herkimer Diamonds come from New York. They are useful for attuning a person, group or environment. The diamond is a very powerful balancer of the body and emotions. It is also a valuable asset in its ability to receive and magnify the influence of other stones. It expands a small or soft energy, giving it the strength and effects of a much larger stone.