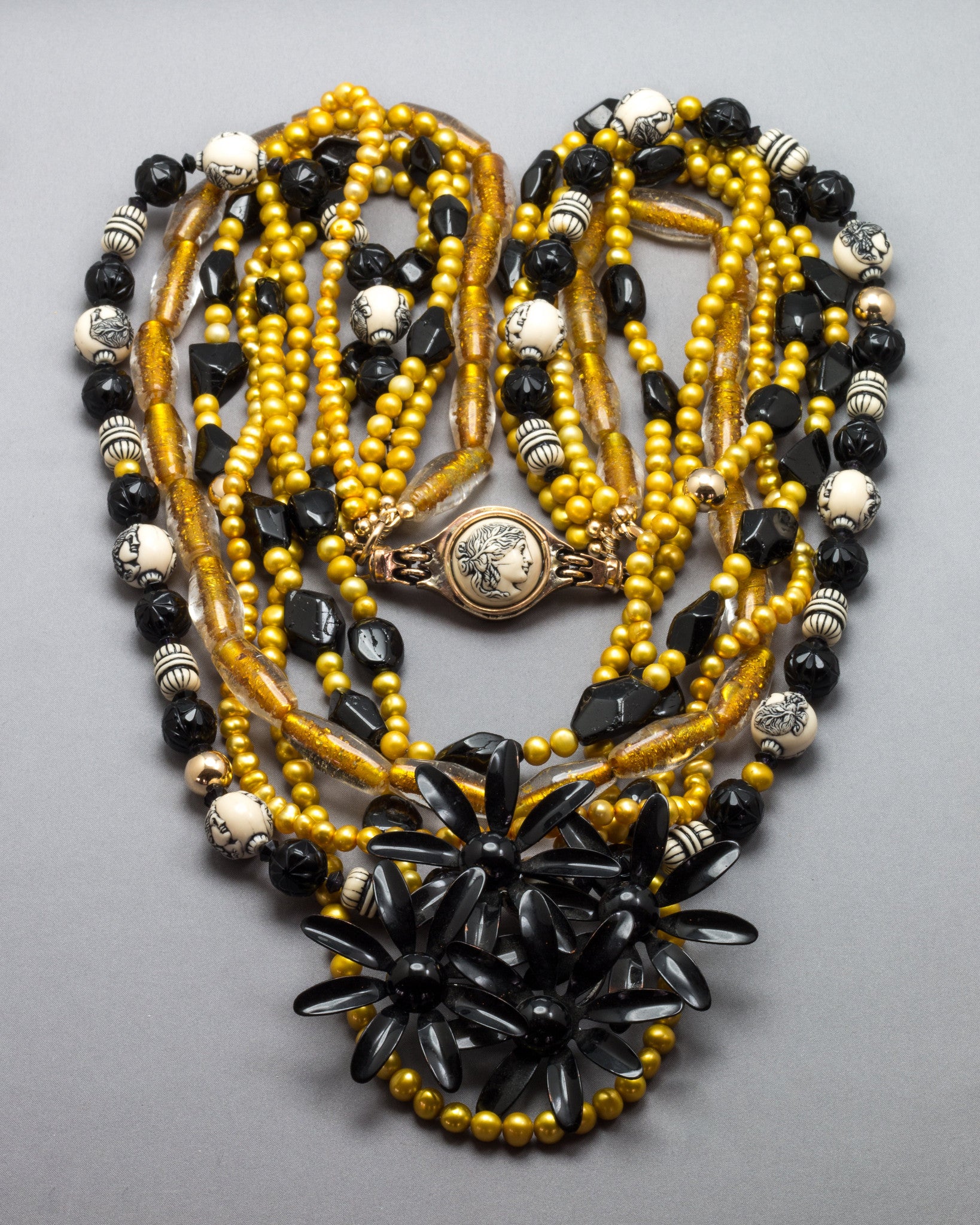 Greek Gods in a Daisy Daze
These charming vintage neoclassical roman-greco profiles surrounded by a cacophony of yellow pearls, hand-blown glass and black tourmaline. This stunning piece is brought all together by the cluster of black daisies and the custom made portrait closure. 
Pearls are said to give the wearer a sense of calm and centeredness while promoting faith, loyalty, truth and purity. They can especially enhance personal integrity. Yellow pearls are said to represent courage, success and wisdom. They are also thought to bring intellectual and creative powers to the wearer.
Black onyx aids in self control and decision making. The gem provides protection by absorbing the negative energy of others and enhances the wearer's intuition. It is widely believed that black onyx can change your bad habits and promote emotional well-being. 
Tourmaline is an alternate birth stone for October. It is called a "receptive" stone, which means it is soothing, calming, inward and magnetic promoting spirituality and wisdom. It is said to be an aphrodisiac, which is hardly a surprise considering the stone's undeniable beauty.