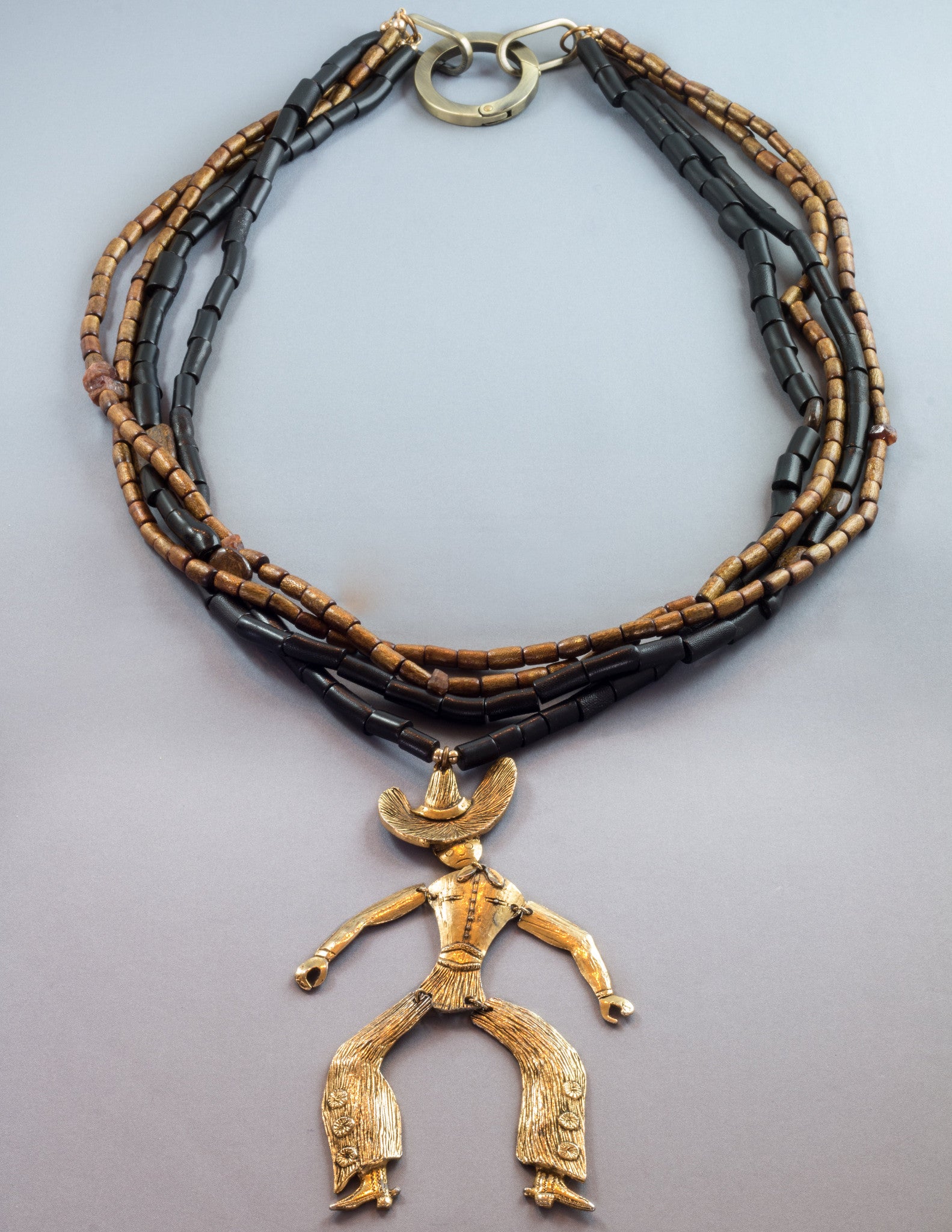 Giddyup Cowboy
This amazing vintage dangling cowboy by Dorene Calabaza should provide hours of fun! He is lassoed with strands of Black coral, gold coral (the gold is natural coral which has been sprayed with a gold coating) and studded with bronzite and rough cut garnets.
Records dating back thousands of years confirm that coral was used in decorative art objects. Coral symbolizes life and blood force energy. It was believed to prevent ill fortune and offer protection from skin disease when worn as a necklace. Dreams about coral are believed to foretell recovery from a long illness. Ancients believed that Mars was composed of red coral. 
Bronzite is a protective, grounding mineral that is used to restore harmony and self confidence in situations where you feel overwhelmed or powerless. It is said to strengthen non-judgmental discernment, increase self esteem and is beneficial for masculine energy.
Orange rough cut garnet brings joy, pleasure and friendship. It is a happy and sharing stone, integrating the parts of our communal lives, bringing things and people together. It is a stone of physical pleasure and intimacy.