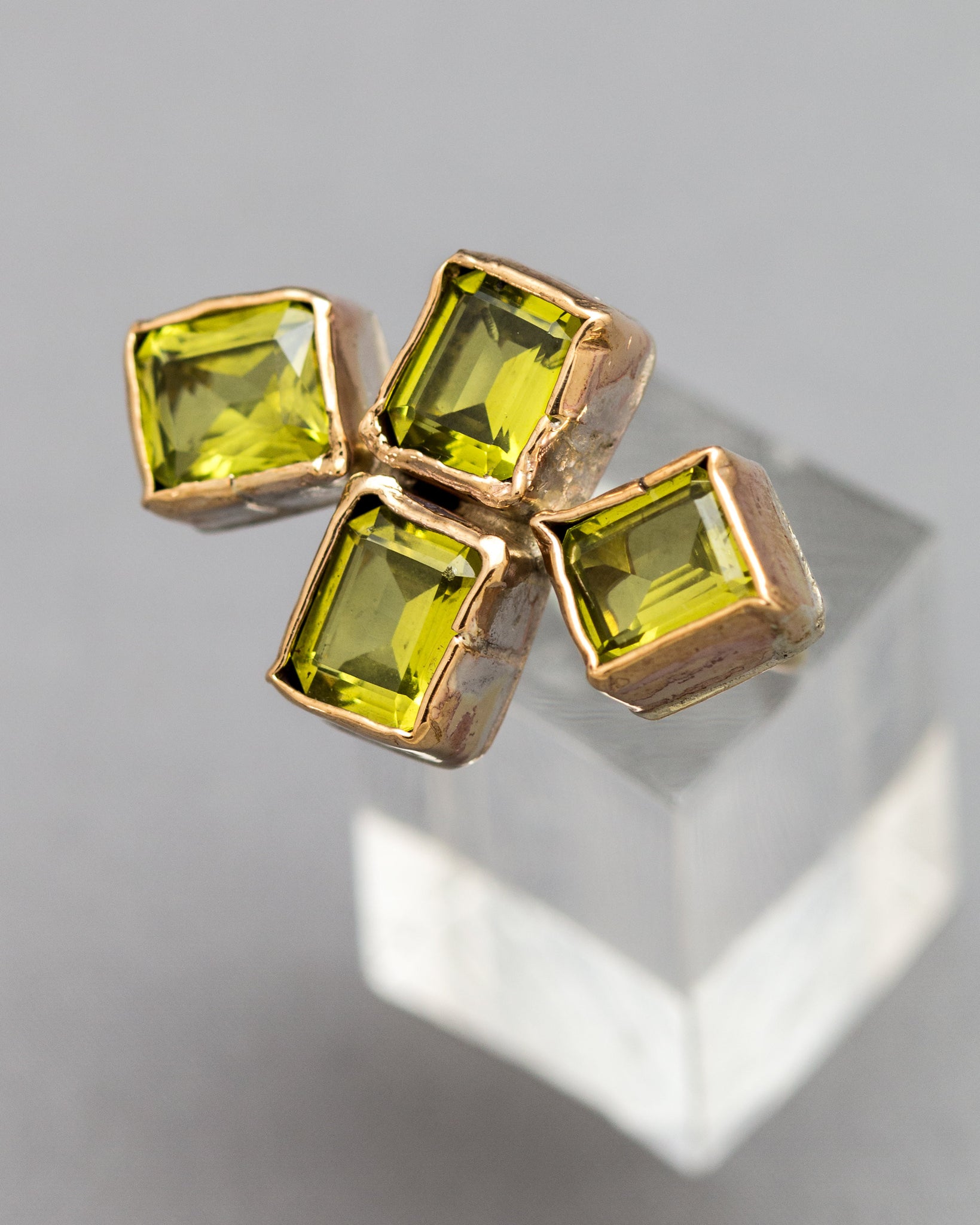 Geometric Peridot Ring
This simple, geometric design was created to highlight the stunning colour and beauty of Peridot.
Peridot is a stone of compassion. It has a friendly energy and is excellent for healing. It assists in rebirth and renewal of all kinds. It also is thought to bring abundance and harmony of relationships of all kinds but particularly marriage. it has been said to form a shield of protection around the body of any wearer of peridot.