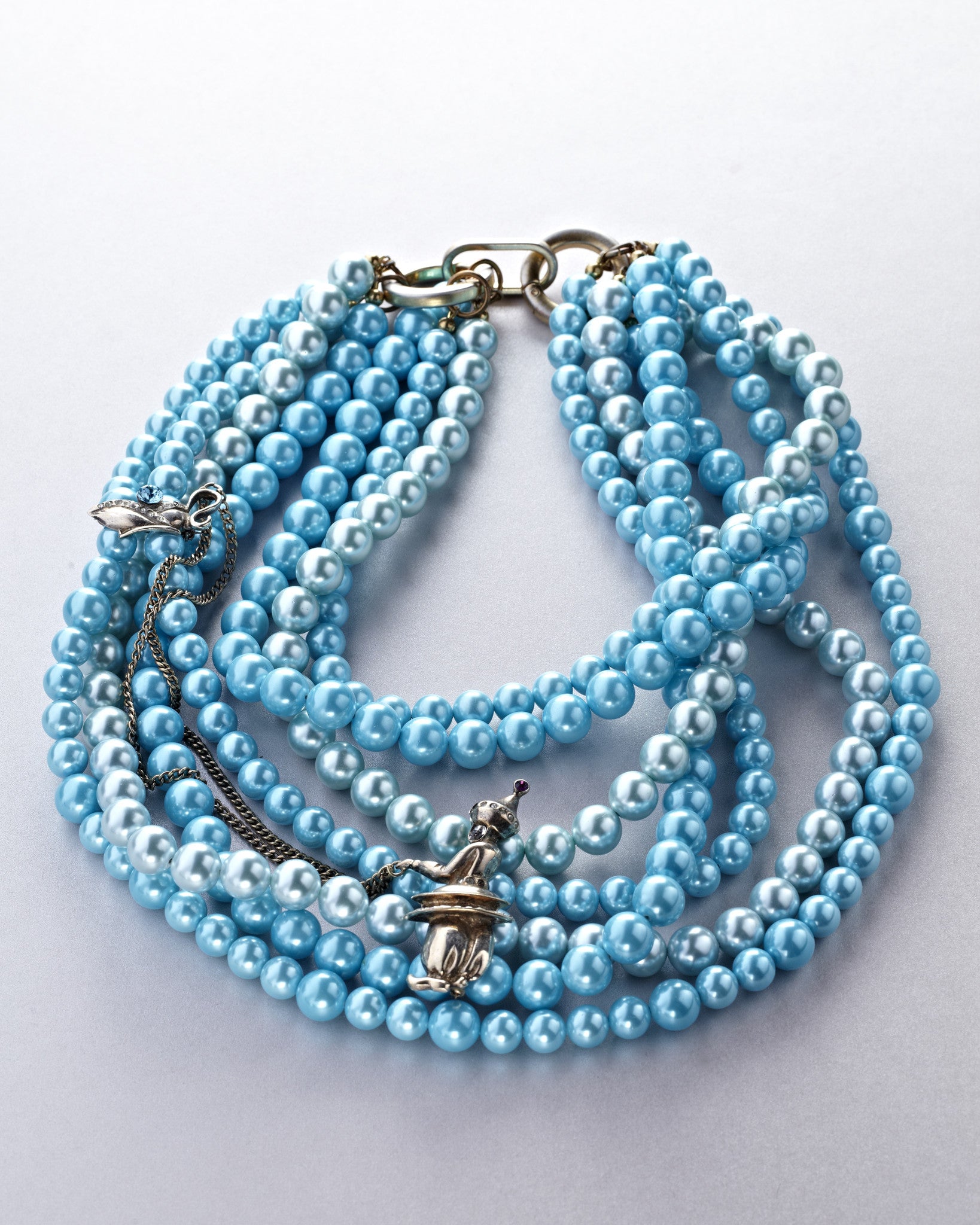 Genie with his Lamp and Blue Pearls
The Genie is conjuring something up in a sea of blue pearls of various shades!

Pearls are said to give the wearer a sense of calm and centeredness and promote faith, loyalty, truth and purity. They are said to especially enhance personal integrity.