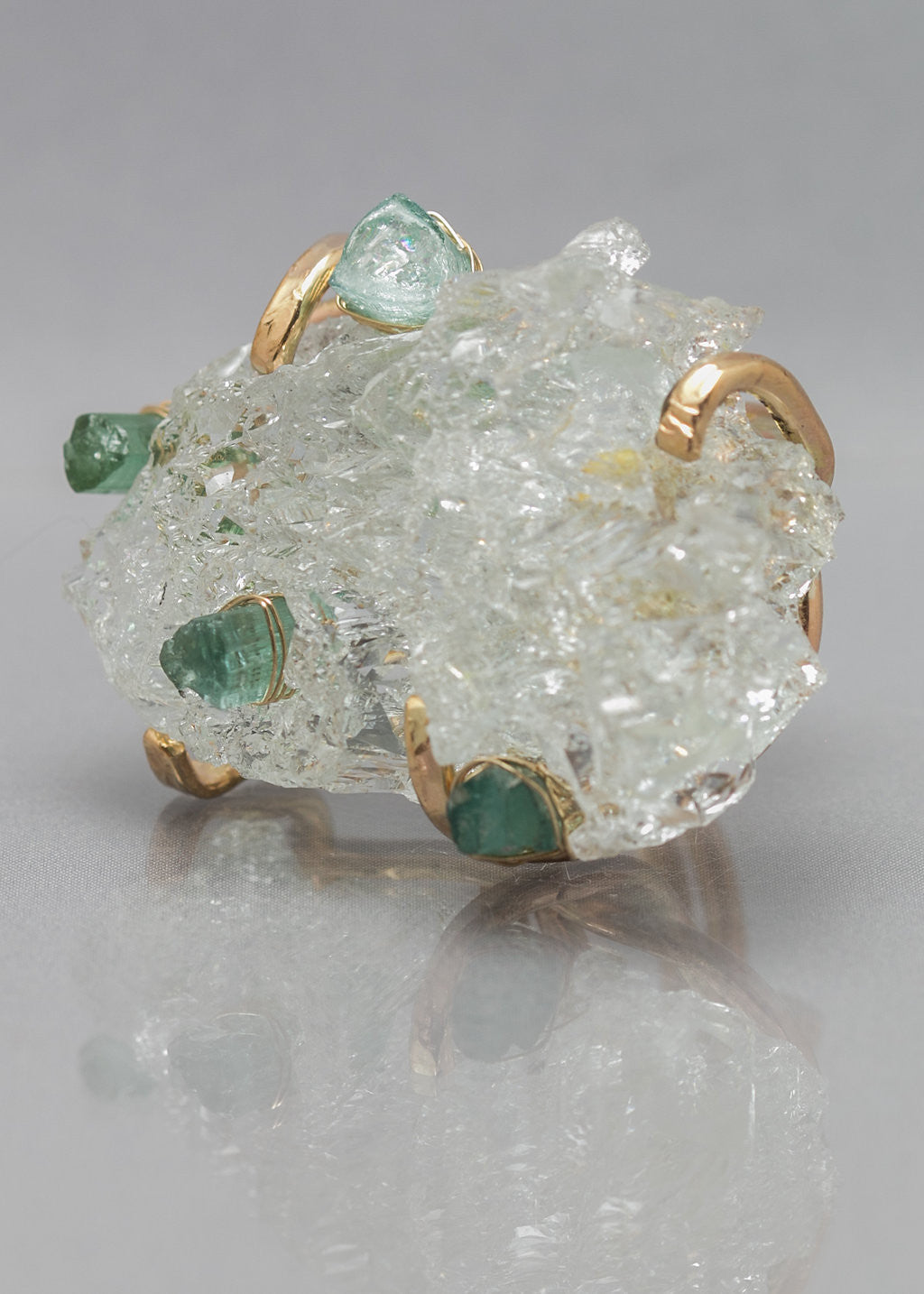 Frederique's Glittery Aquamarine Ring
This stunning one of a kind, hand made ring is one huge piece of aquamarine, dotted with hand-sewn pieces of indicolite, a rare type of blue tourmaline. 
Aquamarine is calming, soothing and cleansing and inspires truth, trust and letting go. It encourages the ideal of service to the world and to the development of a humanity attuned to healing. It emits a gentle and compassionate energy, promoting moderation and responsibility for ones' actions. it inspires judgmental people to be more tolerant and helps those overwhelmed by responsibility to find order. 
Indicolite, a very rare form of blue tourmaline, corresponds to all chakras in terms of clearing but particularly to the throat and third eye chakras. It is said to aid in the quest for spiritual growth. It increases psychic awareness and increases healing powers. Indicolite also promotes inspiration of all kinds and lessens fear.