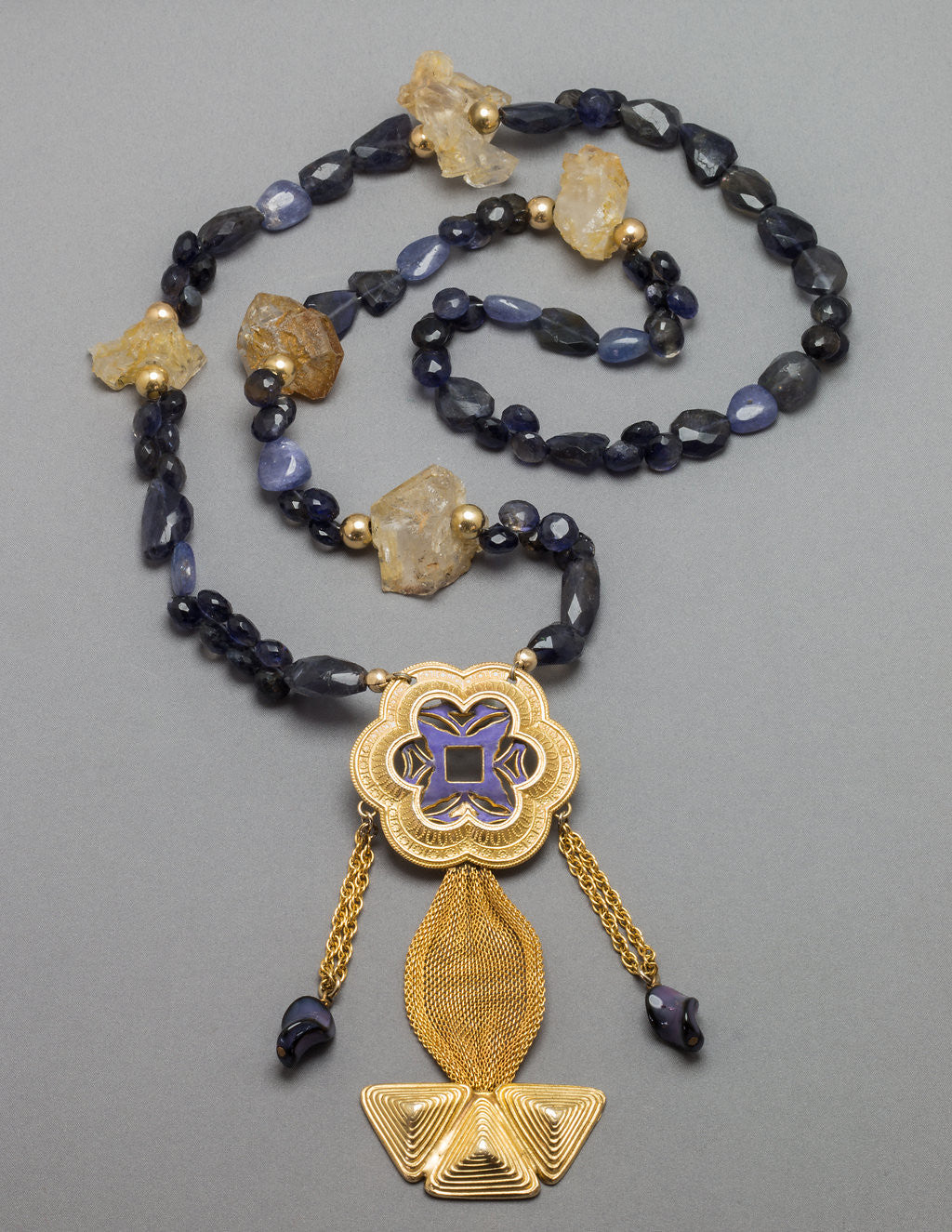 Enticing Sorceress
Harness powerful energies and channel your inner strength with our Enticing Sorceress necklace! The dazzling handcut Herkimer Diamonds sit within gold filled balls and are surrounded by stunning strands of Iolite and Tanzanite gems from which a powerful vintage pendant hangs. Wear this necklace with our matching Herkimer Diamond earrings and magnify this necklace's power. 
Tanzanite generates an energy of happiness and relief from worries, allowing insight into emotional issues without the need to dwell on them unnecessarily. It inspires one in feeling more compassionate, loving and centered. Tanzanite is called a "stone of magic" as it is said to help with spiritual awareness and psychic insight. It relieves stress and depression, and enhances composure, poise and harmony. It is also said to transmute negativity. 
Iolite is said to enhance leadership ability, inner strength and self confidence. It is also said to bring harmony in relationships. It is an excellent stone for meditation. 
Herkimer Diamonds come from New York. They are useful for attuning a person, group or environment. The diamond is a very powerful balancer of the body and emotions. It is also a valuable asset in its ability to receive and magnify the influence of the other stones. It expands a small or soft energy, giving it the strength and effects of a much larger stone.