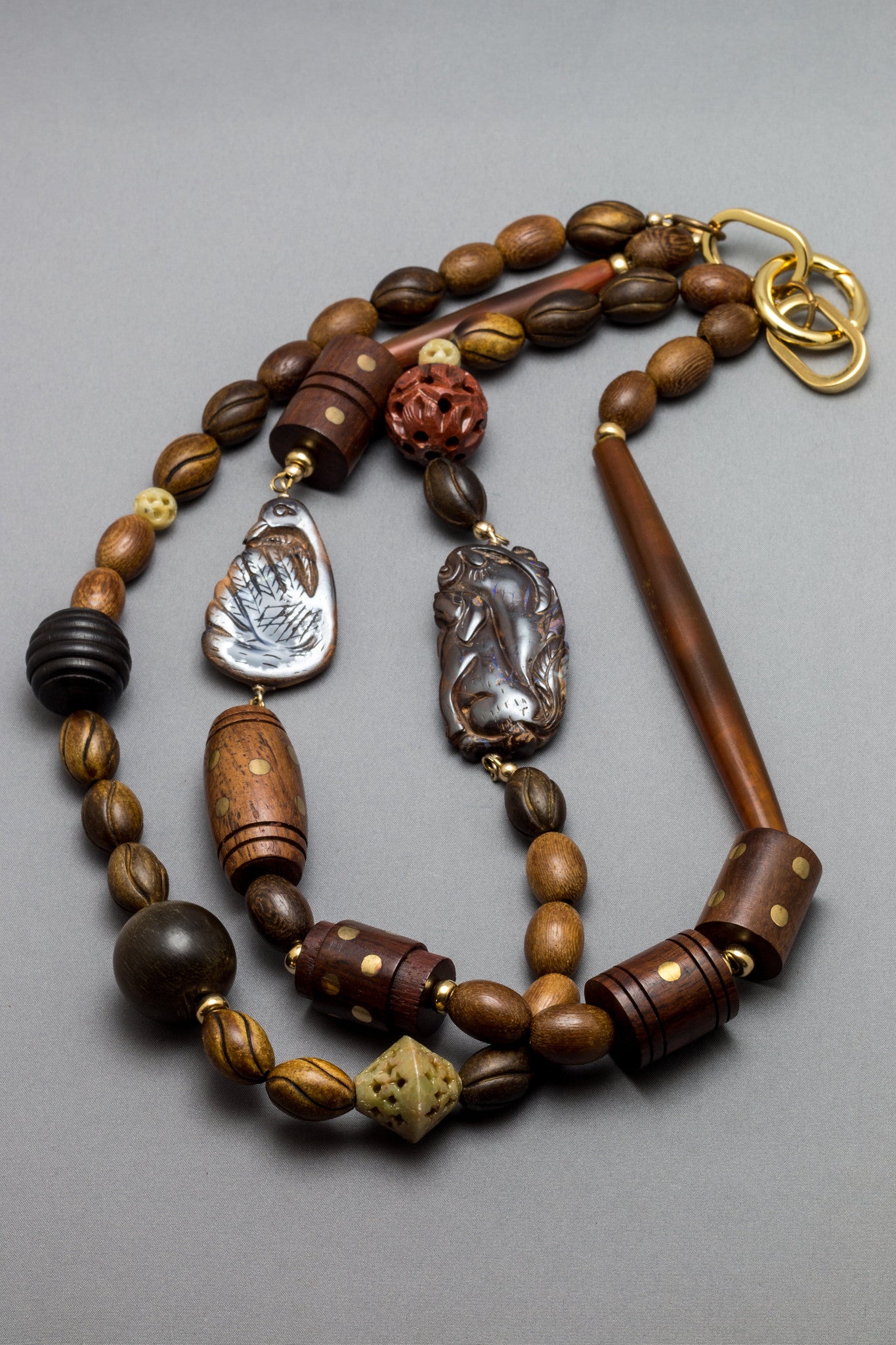 Ebony & Ivory
A perfect harmony is created in one necklace by our combination of Ebony, vintage Ivory, Opals and delicately carved vintage bone. Our Ebony & Ivory necklace has beads of both plain Ebony and Ebony with punched brass, vintage hand carved bone, vintage Ivory and hand carved Australian Boulder Opals. 
Ebony has a long history of use that appears in the Ancient Egyptian tombs. Its dense nature makes it perfect for creating detailed carvings and designs. The Ebony in our necklace comes from India.
Ivory is a sacred bone and has great spiritual significance. It encourages you to both give and receive support, and promotes environmental consciousness. Ivory is also said to protect the body from emotional and physical injuries. 
Australian Boulder Opals are one of the most valuable varieties of opals and ours have been hand carved into charming animals. As close-to-nature talismans, Boulder Opal carry not only warm Earth energies, but also the illuminating energy of Fire. Boulder Opals are great for reconciling conscious and unconscious thought, bringing clarity and emotional security. They also assist those who find it hard to put down roots to establish a stable home environment without sacrificing a spirit of adventure. Use these stones for perseverance when the going gets tough.