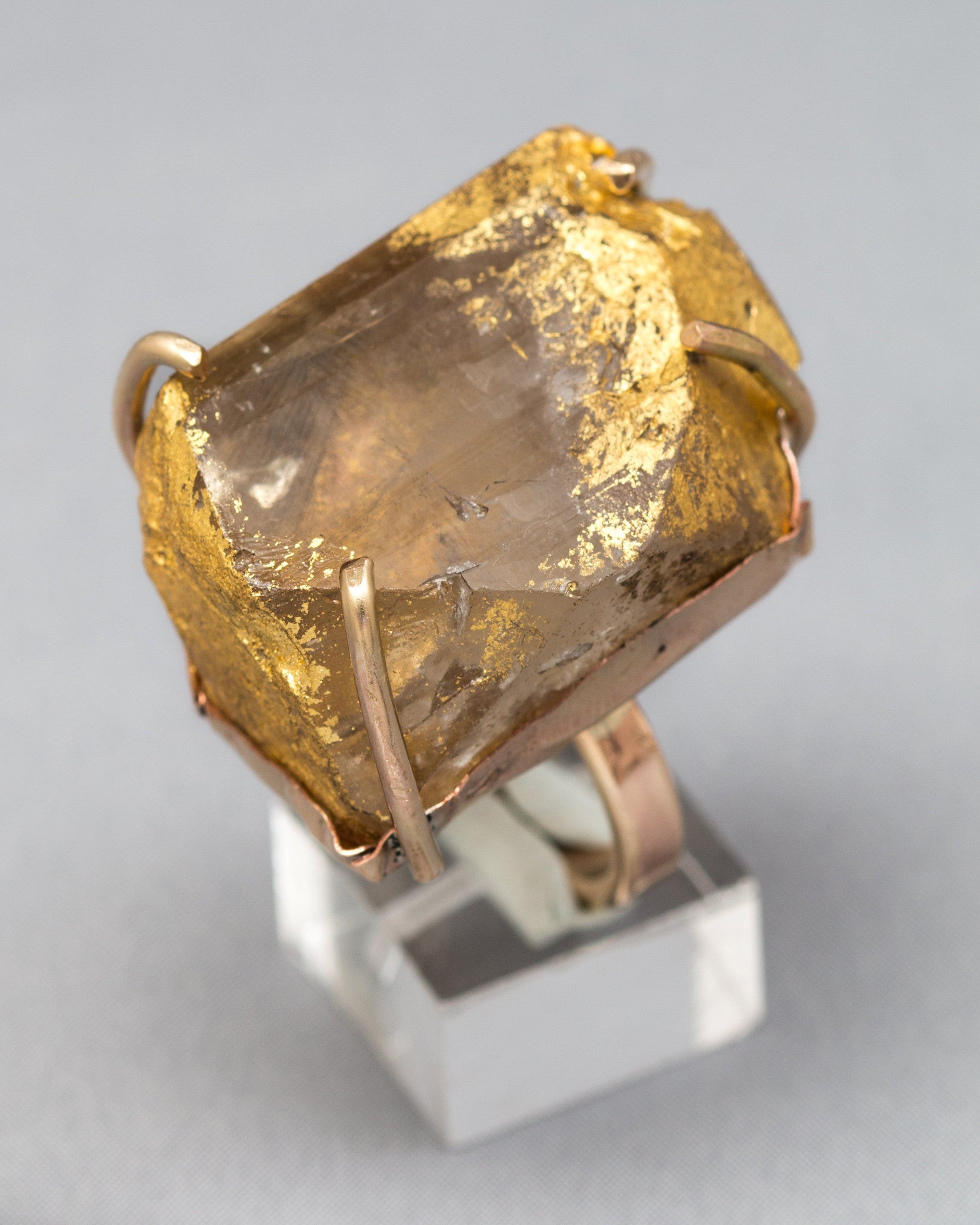 Dripping in Gold Topaz Ring
You'll never feel more glamorous than when wearing our 24k gold dipped massive handcut raw topaz ring from our newest Dipped Collection. This larger than life ring makes quite the statement—bold, gold and beautiful!
It was thought that the sun gave Topaz its energy, which explains why Topaz is seen as a gem of lasting energy and abundance. It is also considered as a "crystal of potency" that produces positive energy.
Topaz can bring love and good fortune and is highly effective for bringing successful attainment of goals. It is great for attracting the right person into one's life, for friendship, love or business. Topaz enkindles honesty, faithfulness and trust.