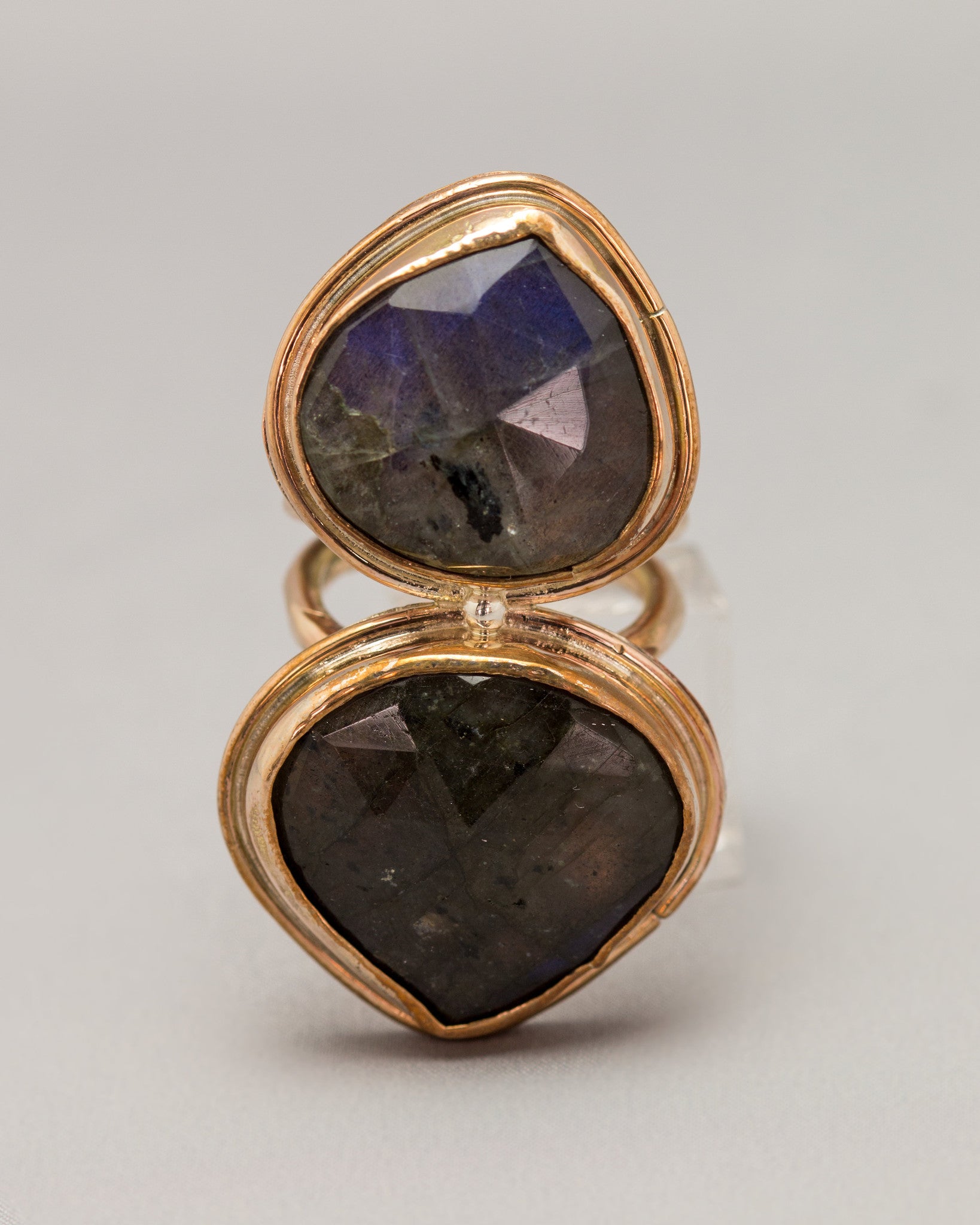 Double Stone Labradorite Ring
These two gems of Labradorite are faceted into 18k gf setting with gorgeous hues of deep blue, greens, grey and purple. 
Labradorite is excellent for awakening one's own awareness of inner spirit, intuition and psychic abilities. It is said to bring out the best in people, making life more congenial! It tempers the negative side of our personality, the traits and actions that rob our energy that can produce depression or shame.