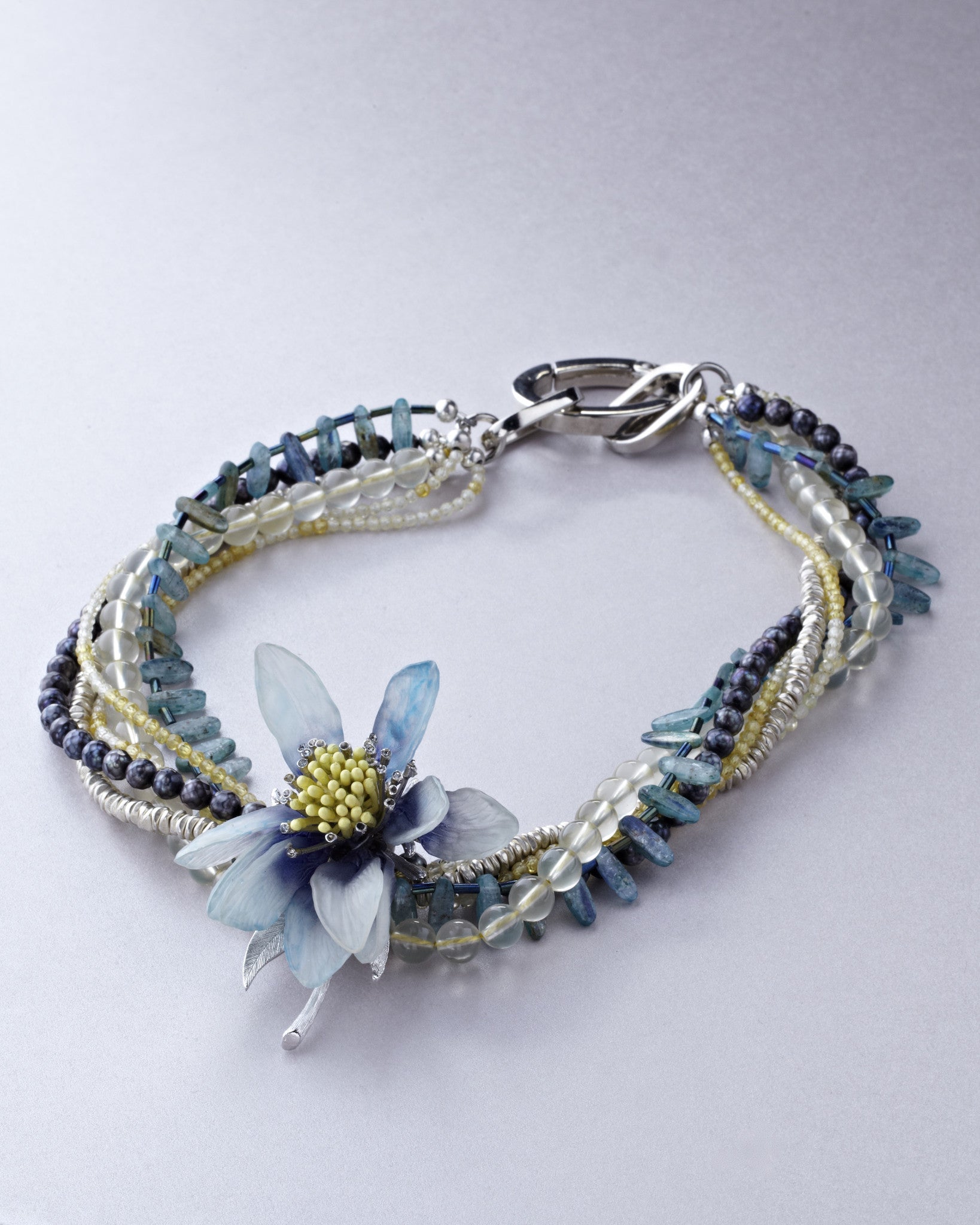 Diana's Favourite
 A very pretty and delicate vintage Corocraft enamel, rhinestone and lucite flower pendant 
accented with lime quartz, apatite, freshwater pearls, seed beads and zircon.
Fresh water pearls promote sincerity, truth and loyalty. They are also said to enhance 
personal integrity, soothe and calm, yet focuses attention.
Lime quartz's energies are strong, sweet and wholesome, making these crystals excellent 
aids for healing of all types.
Apatite is a stone that mystically can stimulate the thoughts and ideas. It is used often in 
conjunction with meditation, to increase intellect, imagination, intuition and psychic 
awareness.  It is said to help you maintain focus, learn, concentrate effectively, think clearly and communicate better.