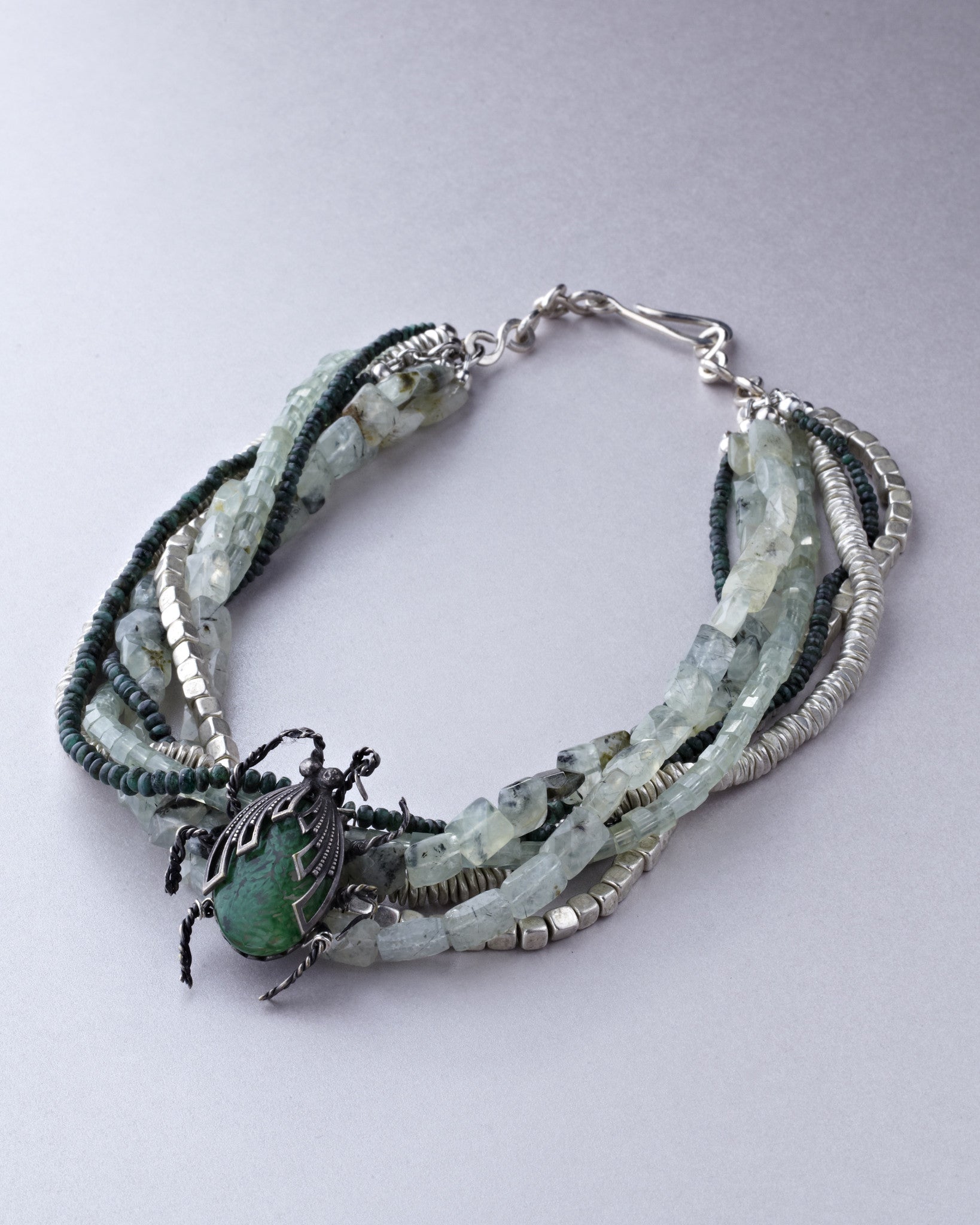 Dark Green Scarab with Light Stones
A beautiful silver and glass scarab with beryl, green amethyst and emeralds.

Green amethyst is a strong amplifier of energy. Also known as Prasiolite, it will assist you to express personal emotion.

Beryl is said to bring creativity, reduce tiredness and increase intelligence.

Emeralds are known as a stone of successful and abundant love. They help you to let go of negativity, and support you to give you the strength to overcome any problems in your life.