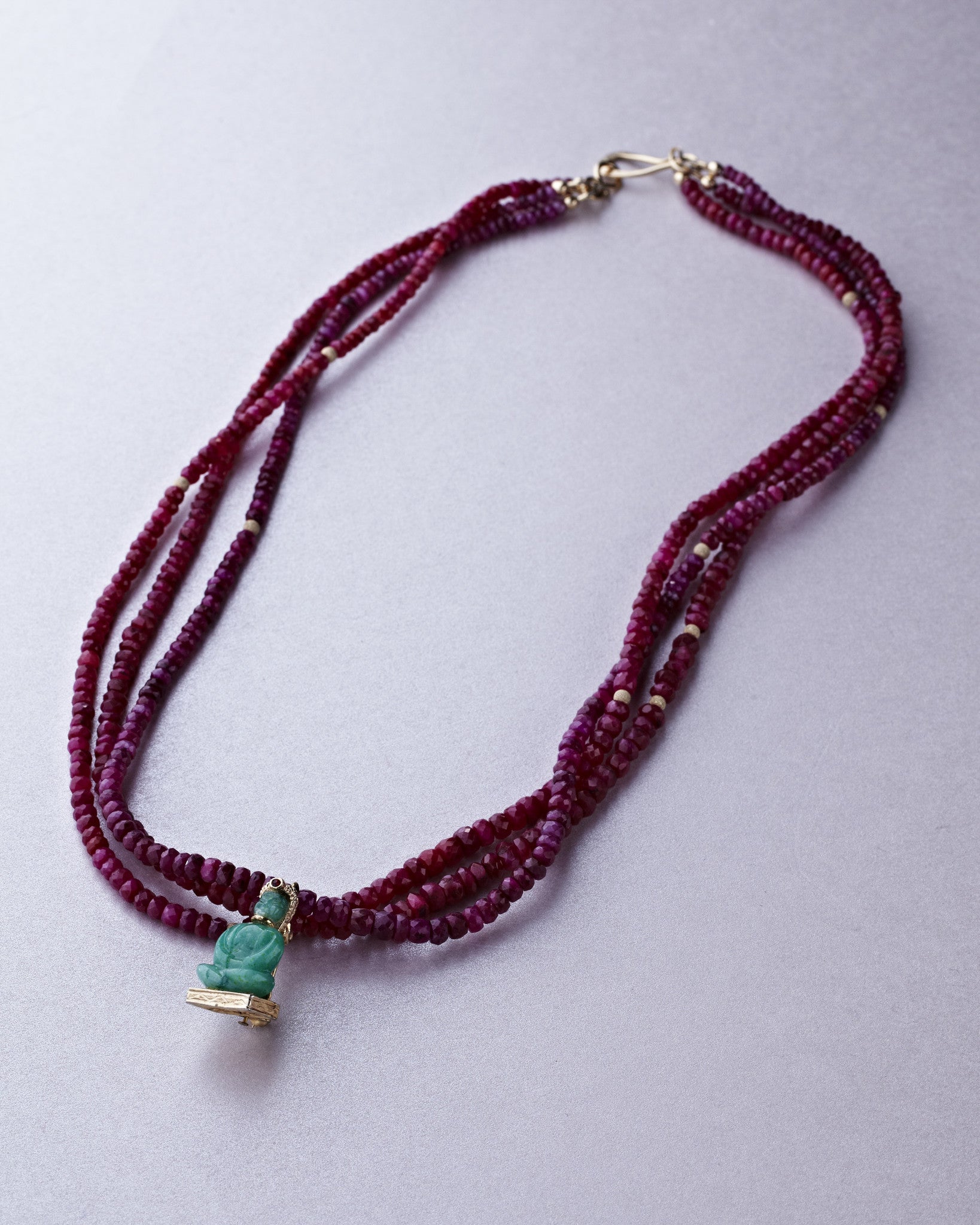 Contemplative Buddha with Rubies
Buddha sitting on his platform, contemplating life, with three strands of rubies and gold filled beads.

Jade is said to bless whatever it touches, serving mankind across the globe for nearly 6,000 years.

Ruby is a stone that is considered in crystal healing to be very protective of home, worldly possession, children, as well as psychic protection. It is also said to protect against unhappiness and lightning. is associated with rising Kundalini energy and is said to help you follow your bliss.