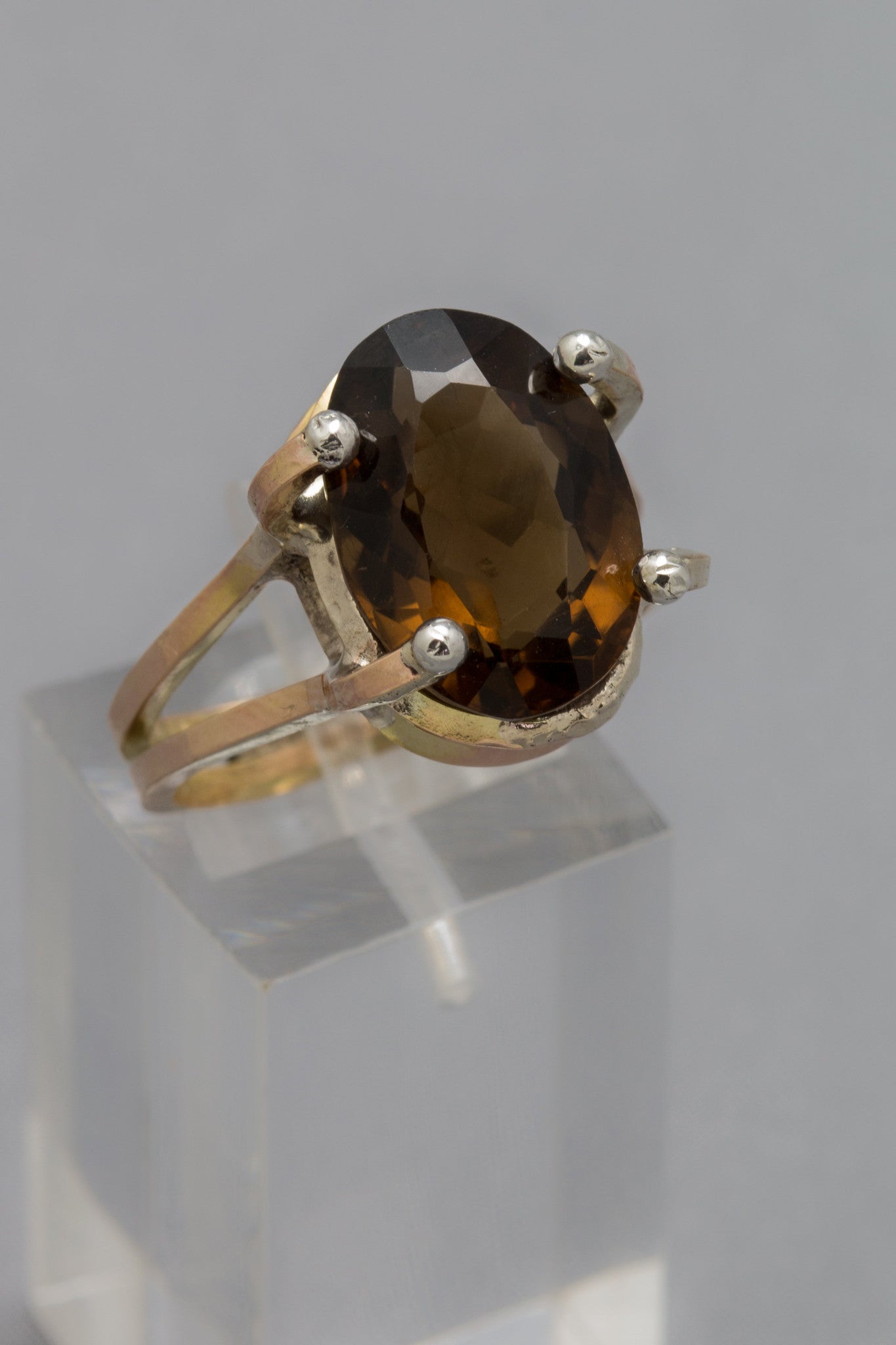 Cognac Smokey Quartz Ring
Thirsty? Try a taste of this Cognac Smokey Quartz ring... The Smokey Quartz is set in an 18kt gold filled simple setting and looks fabulous stacked with its counterpart the Whiskey Smokey Quartz Ring. Both rings compliment our bespoke Roman Generals Profile Ring highlighting the green garnet and moonstone. 
Smokey Quartz is the national gem of Scotland, a country with the longest historical association with the stone. Emotionally, Smokey Quartz is excellent for elevating moods, overcoming negative emotions and relieving depression. It relieves stress, fear, jealousy, anger and other negative emotions by transforming them into positive energies. It is a helpful stone for enhancing and encouraging bravery and inner strength. Smokey Quartz is very comforting and calming, and is considered a stone of serenity.