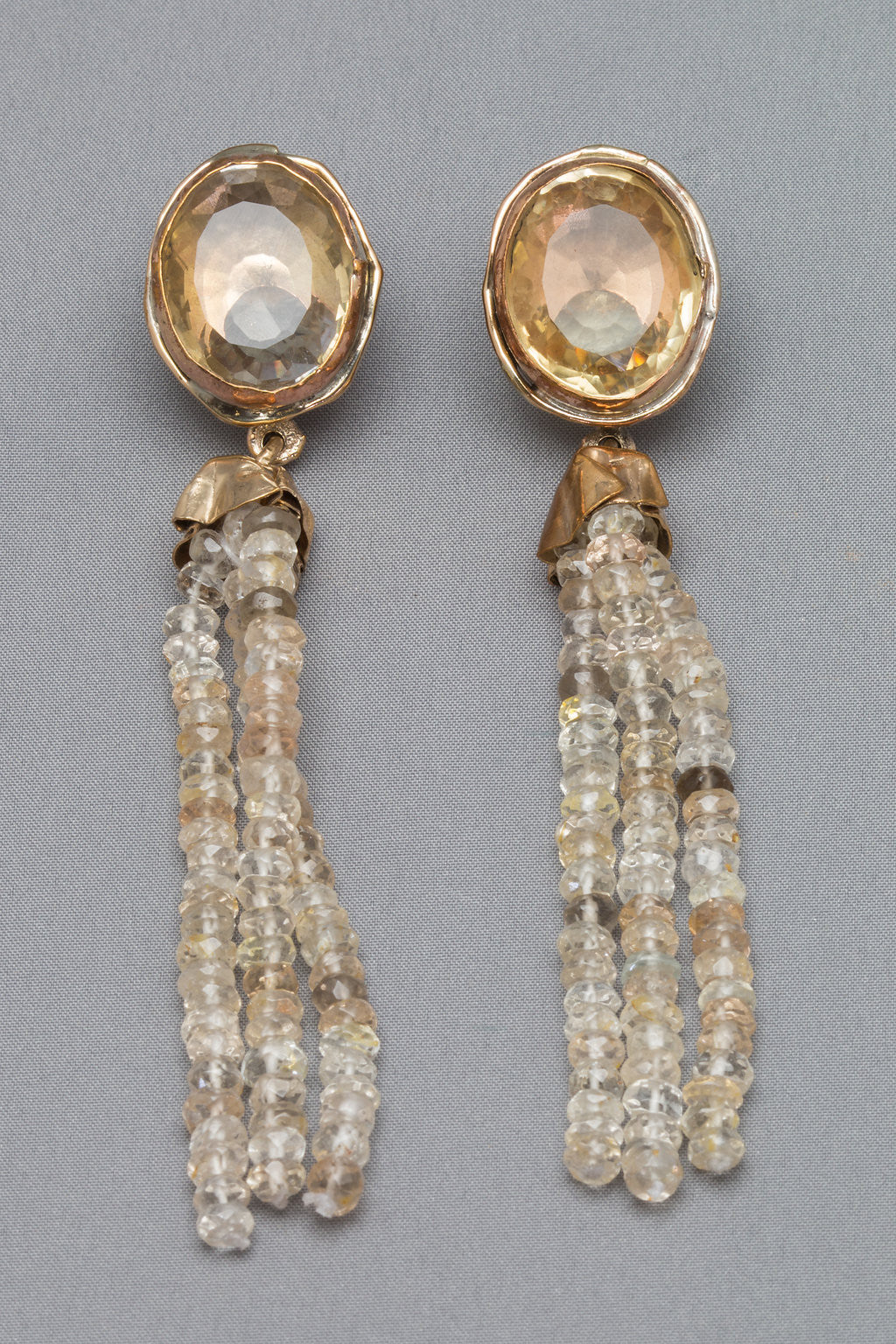 Citrine and Topaz Earrings
These sumptuous Cabachons of Citrine, anchored in gold-filled bezels, dangle three strands of flirty Topaz. 
Citrine is a symbol of light, pleasure and light-heartedness. Its frequency awakens creativity and imagination, and sustains the process of transforming dreams and wishes into tangible form. 
Topaz is known as a stone of love and good fortune. It is said to bring joy, generosity and abundance. Its energy, harnessed from the sun, transcends both time and space, and is one of the most loving, beneficial crystals one can gift to the Self.