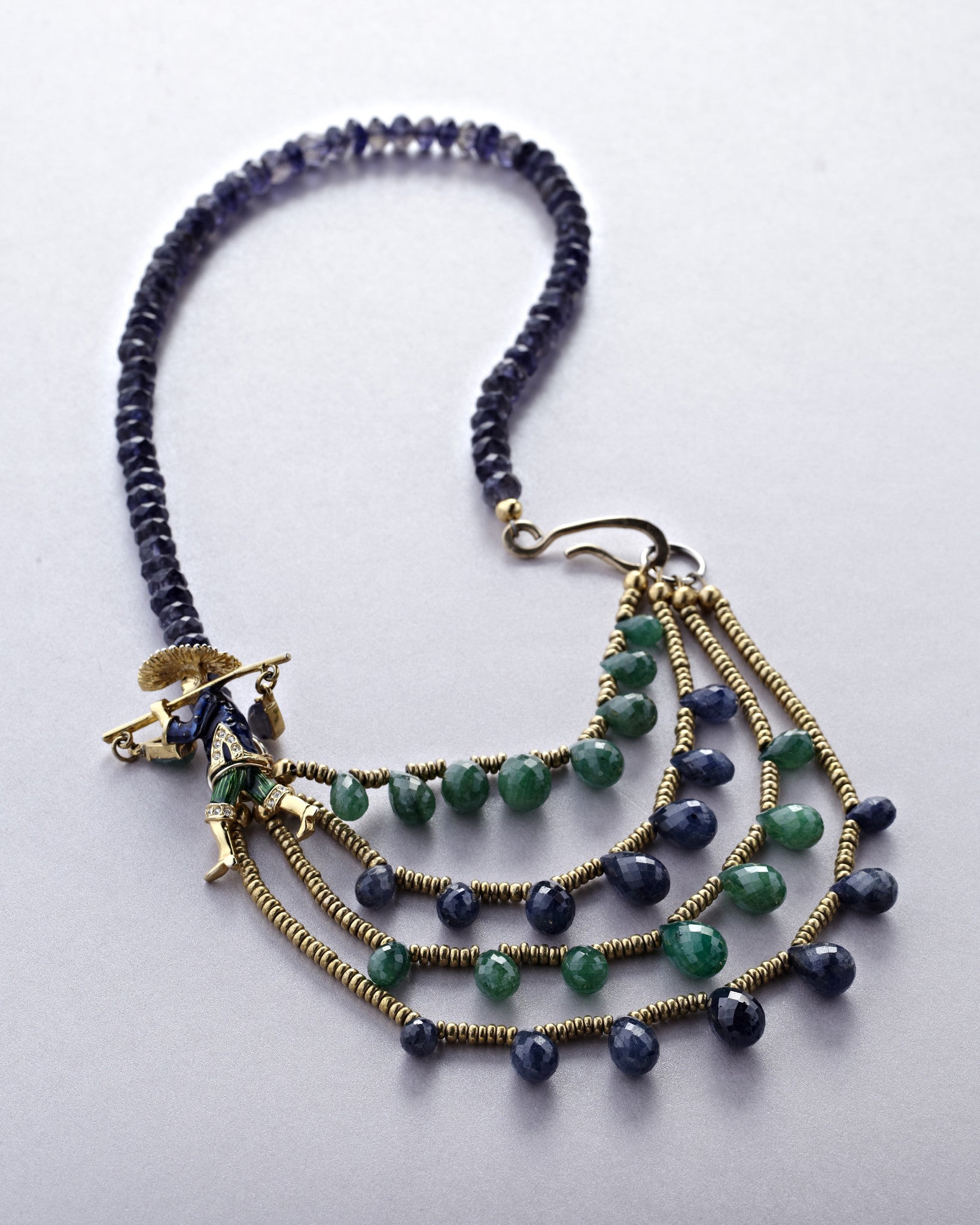 Chinese Field Worker
A more delicate piece, he is made up of iolite and briolettes of emerald and sapphire.

Iolite is said to enhance leadership ability, inner strength and self confidence. It is also said to bring harmony in relationships. It is an excellent stone for meditation.

Emeralds are known as a stone of successful and abundant love. They help you to let go of negativity and support you to give you the strength to overcome any problems in your life.

Sapphire is used to bring joy, peace and beauty through meditation into this plane. It can bring fulfillment of dreams and prosperity.