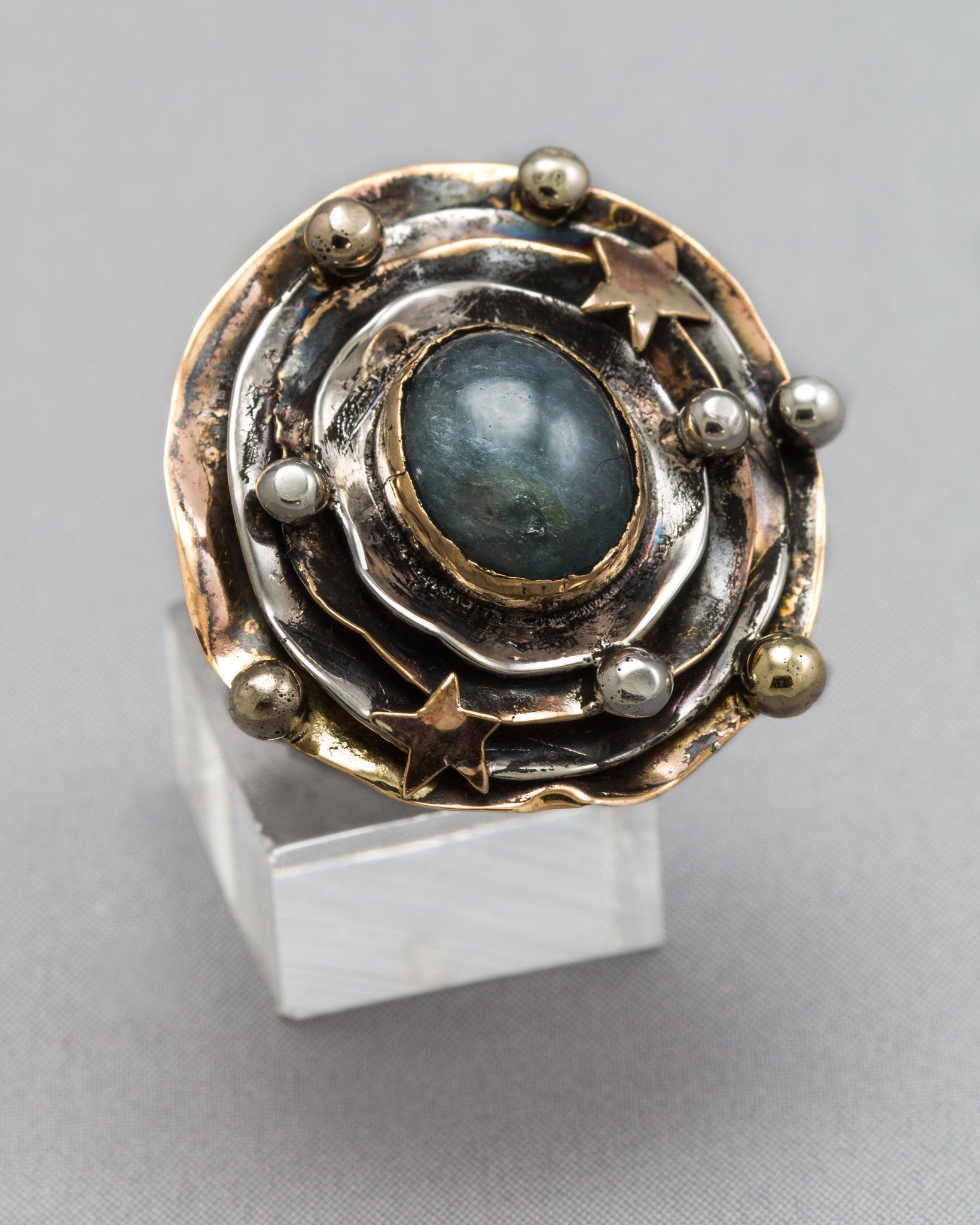 Centre of the Universe Ring
Welcome to the Centre of the Universe… and it's sitting right on your hand! 
You'll 
know what it feels like to be the centre of attention when wearing this ring. 
Our
 very rare vintage purple watermelon tourmaline is 
encased in 18k gf layers of various shiny and matte 
textures. This Brazilian gem is hand cut and
 is 
decorated with 18kt solid gold planets and
 sterling silver s
tars.
Tourmaline is an alternate birth stone for October. it is called a "receptive stone, which means it is soothing, calming, inward and magnetic promoting spirituality and wisdom. It is said to be an aphrodisiac, which is hardly a surprise considering the stone's undeniable beauty. 
Tourmaline is a powerful grounding stone. It promotes a sense of power and self-confidence, allowing for a clearer, more objective view of the world. It is empowering to those who must live or work in challenging environments or when facing difficult circumstances.