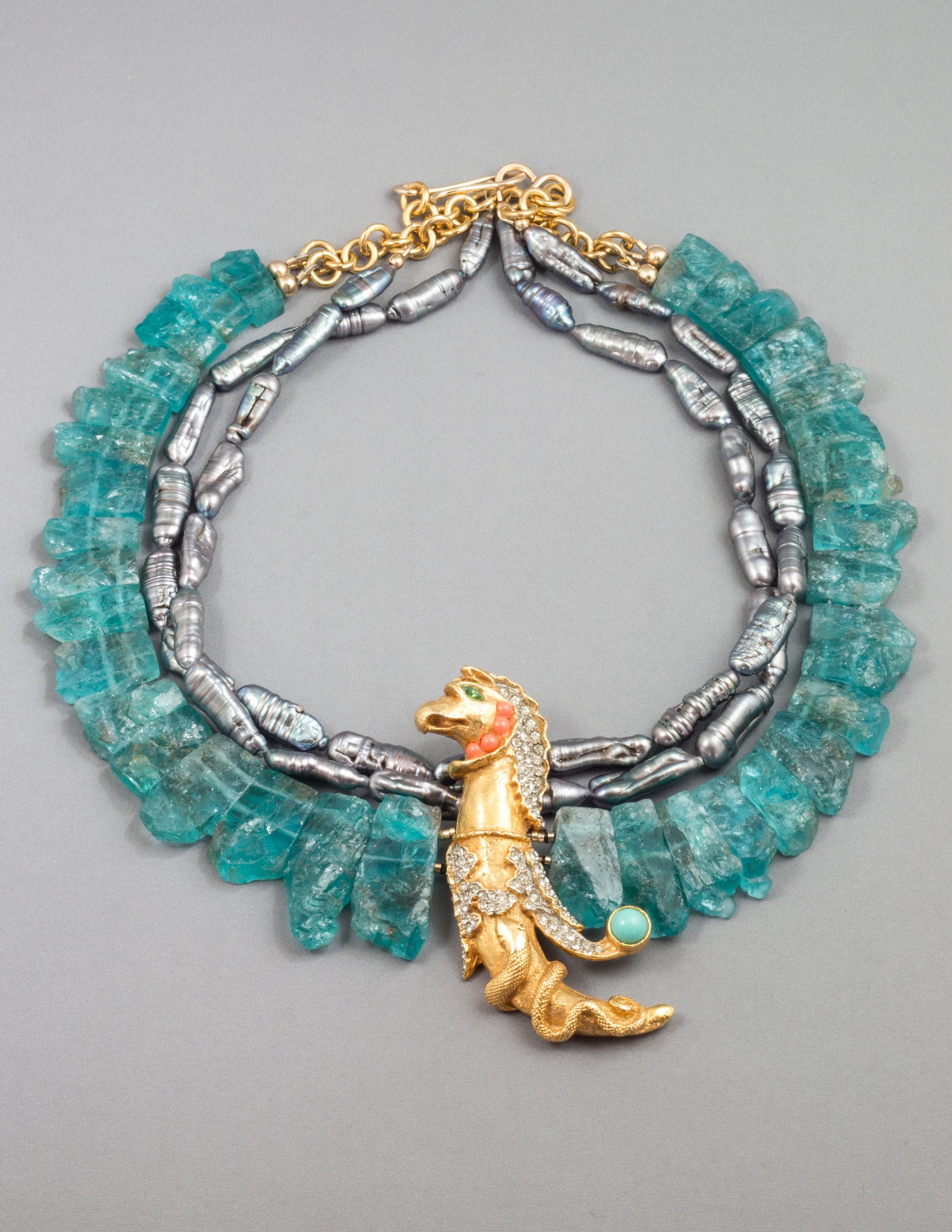 Cecil the Sea Serpent
I wasn't one of those children who had a pretty dolly I hung around with - my best friend was a soft toy of a Mythical Sea Creature who had a cartoon named after him called "Cecil the Seasick Sea Serpent". Imagine how hard that was to say if you had the kind of lisp I had at that age? This is my homage to my first love…..
This is a vintage Kenneth J Lane piece from the '70's, surrounded by a collar of stunning aqua blue Apatite and vintage Silver Baroque pearls from off the Amalfi Coast. 
Apatite is a stone that mystically can stimulate the thoughts and ideas. It is used, often in conjunction with meditation, to increase intellect, imagination, and intuitive and psychic awareness. It is said to help you maintain focus, learn, concentrate effectively, think clearly, and communicate better. 
Pearls symbolize wisdom acquired through experience. They are believed to attract wealth and luck as well as offer protection. Known for their calming effect, pearls can balance one's karma, strengthen relationships, and keep children safe. The pearl is also said to symbolize the purity, generosity, integrity, and loyalty of its wearer.