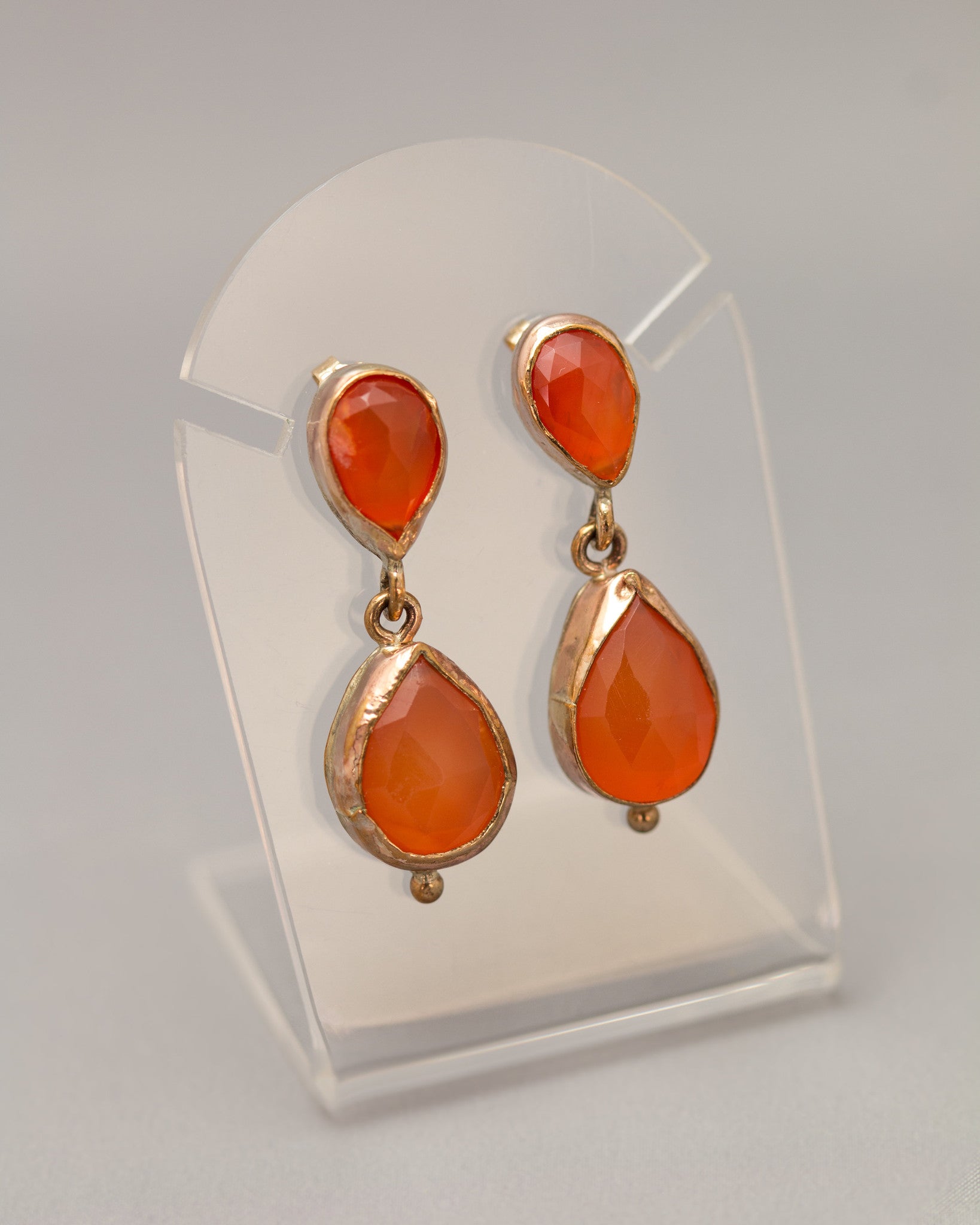 Carnelian Drop Earrings
Leave an impression with these simple but stunning, Carnelian cabochon drop earrings set in 18k gf. 
The ancient Egyptians called carnelian the stone of "the setting sun". Carnelian is a stone of motivation and endurance, courage and leadership. It is traditionally worn to enhance passion, love and desire.