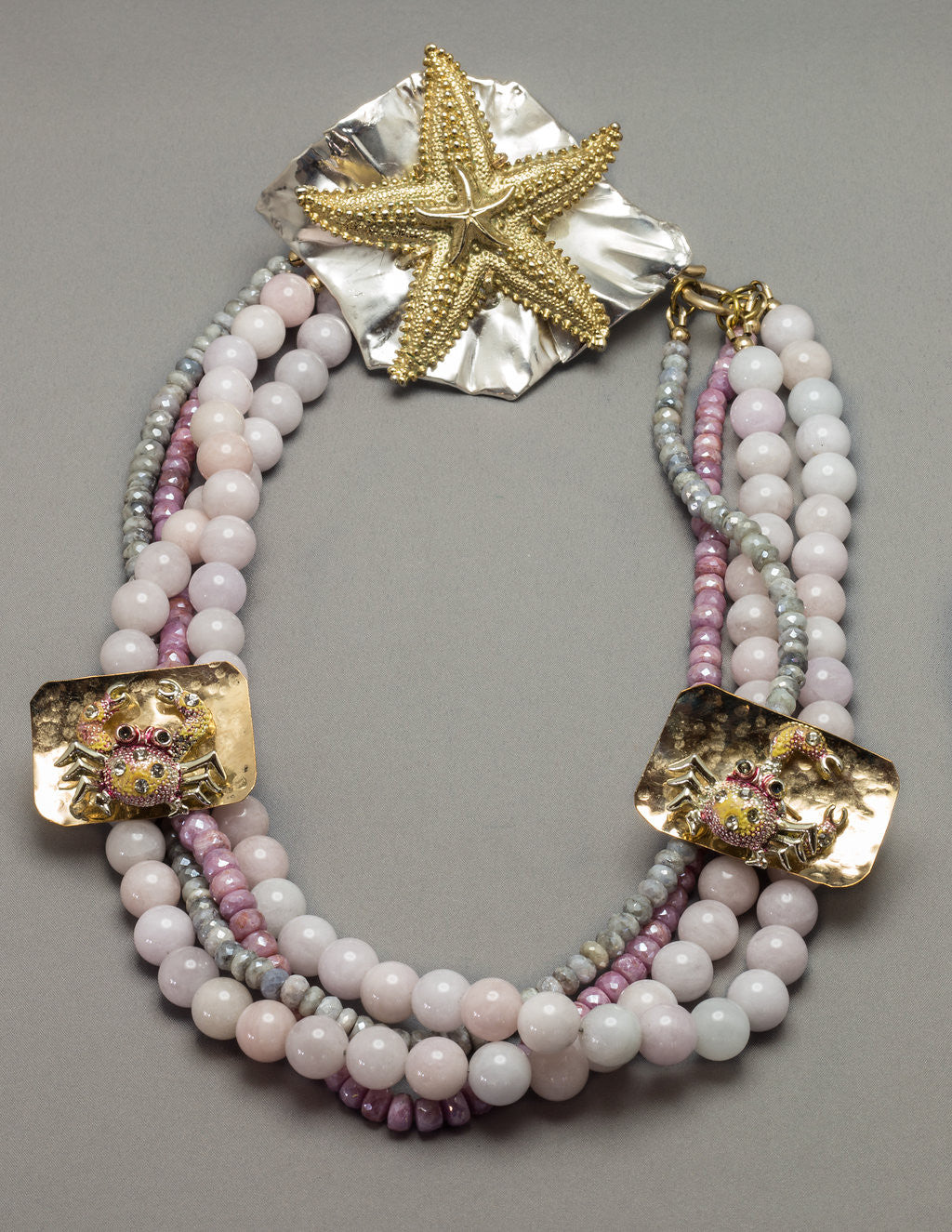 Capricious Crabs on an Adventure
Ladies get ready to put your hair up and show off these care-free crabs! The vintage aquatic creatures sit on 18kt gold filled, handmade "platters". With strands of morganite and pink and grey sapphires, this sparkling necklace radiates glam.
Morganite is known both as an angel stone and a heart stone. It can bring love into one's life or rekindle old love. The gem brings compassion, empathy, self-control and patience. It can also balance emotions and ease the pain of separation.
Pink Sapphire brings the wisdom of resilience to one's life, teaching that true strength lies in the power of vulnerability. The stones assists the emotional body through the transitions of life, stimulating the emotions of love, forgiveness and acceptance. This gem soothes the heart and aligns it with the mind, healing wounds of the past and encouraging compassion for others.
Grey Sapphire brings the wisdom of confidence in one's own intuition. It is protective and grounding, relieves anxiety and sorrow, and is a talisman for seeking and maintaining employment.