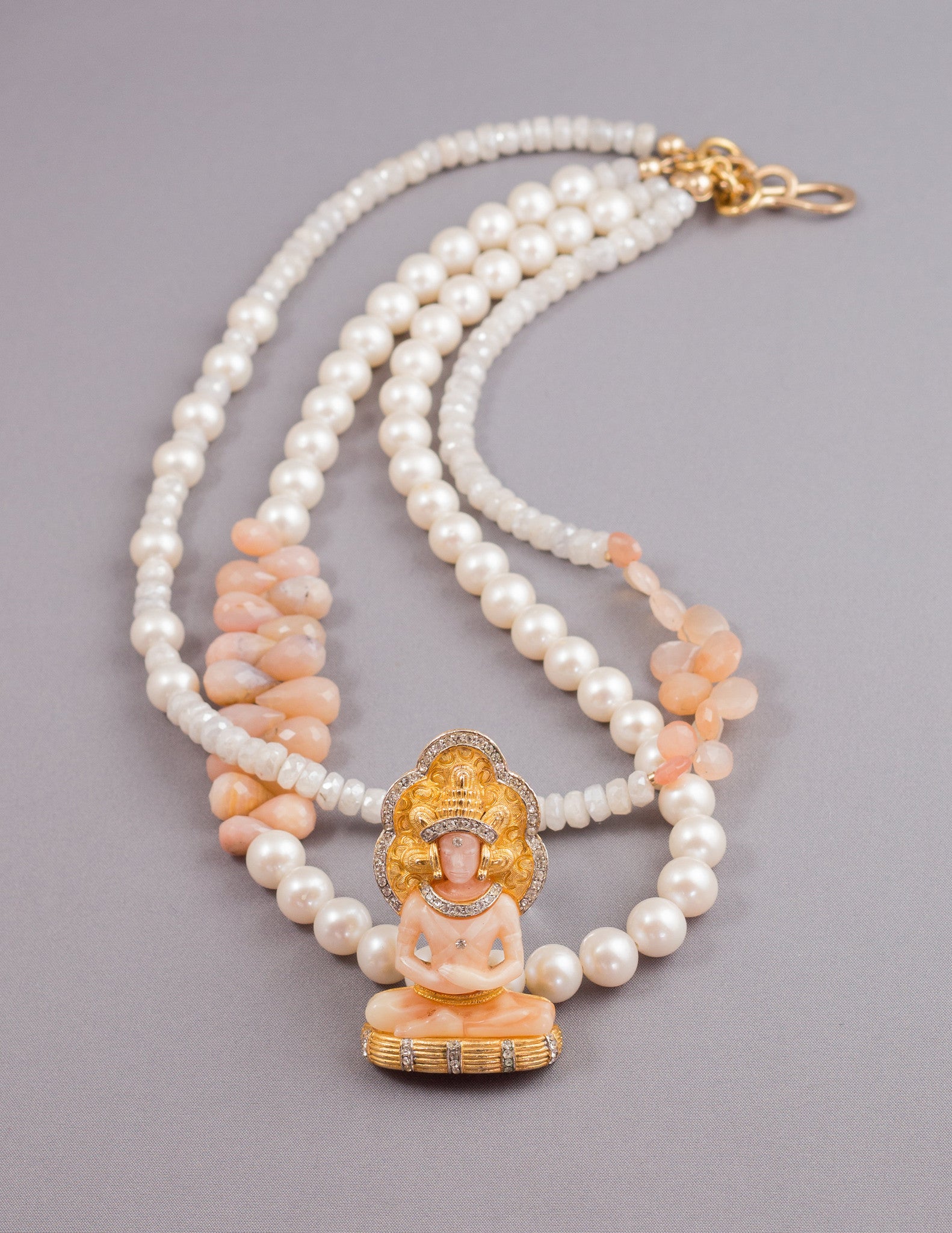 Buddha with Golden Aura
Wow, you're going to love this one! Hattie Carnegie designed this monumental (that means small but feels big) Buddha with a glorious golden aura embellished with rhinestones. I have kept it simple with strands of pearls, white sapphires from Brazil and flesh coloured moonstone also from Brazil.
Sapphire is used to bring joy, peace and beauty through meditation
into this plane. It can bring fulfillment of dreams and prosperity.
Pearls are said to give the wearer a sense of calm and centeredness
and promote faith, loyalty, truth and purity. They can especially 
enhance personal integrity.
Moonstone is said to help calm responses and stress. It brings hope,enhances
feminine energies, sensitivity and intuition. It is a stone of calm and relief from
emotional stress. It is also associated with love of all kinds.