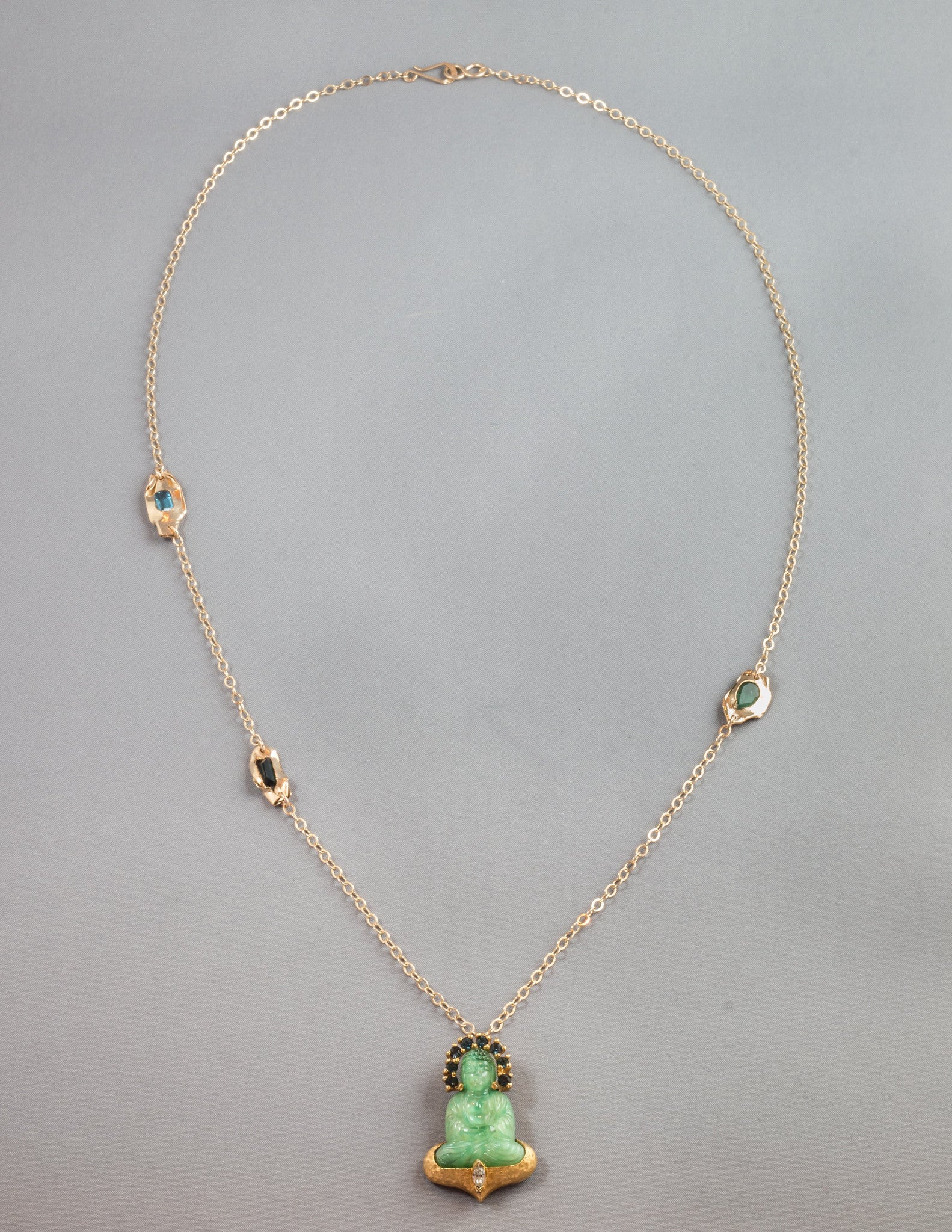 Bubbles' Buddha
A dainty Jomaz jade Buddha with beveled blue topaz, tourmaline and emerald.

Blue topaz is said to heighten your ability to communicate better and express yourself in a meaningful way. It may also assist you to have better concentration and boost your creativity.

Tourmaline is a powerful grounding stone. It promotes a sense of power and self-confidence, allowing for a clearer, more objective view of the world. It is empowering to those who must live or work in challenging environments or when facing difficult circumstances.

Emeralds are known as a stone of successful and abundant love. They help you to let go of negativity and support you to give you the strength to overcome any problems in your life.